This event has passed.
Oliver Flexman
Thu 01 Jan 1970 - Thu 10 Aug 0800
Category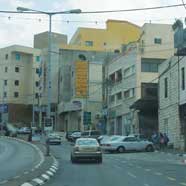 Oliver Flexman
Flexman's work explores identity and context through a combination of video, print, drawing, and painting. Here, he investigates the stereotypes that govern our perception and engagement with the Arab world and how the stories and products pervasive in both Western and Arab societies act upon the way in which both cultural spheres understand each other.
This new collection of works follows a year long studio residency at Exeter Phoenix and ongoing co-operation with the University of Exeter's Institute of Arab and Islamic studies.
Associated Events
Riso Print Workshop: Wed 25 Jul, 2-6pm, £3
Artist Talk: Thu 2 Aug, 7.30pm, FREE
Eye Opener Discussion: Wed 29 Aug, 12pm, FREE
Film : The Adventures of Prince Achmed (PG) Thu 2 Aug, 8:15pm, £5.50 (£4.50)
The earliest surviving animated feature (1926) based on The Arabian Nights.
See exhibition images here
WEBSITE: WWW.OLIVERFLEXMAN.COM