Noble Jacks
Huw & the Greater Good
Category
Other Information
standing
Book Now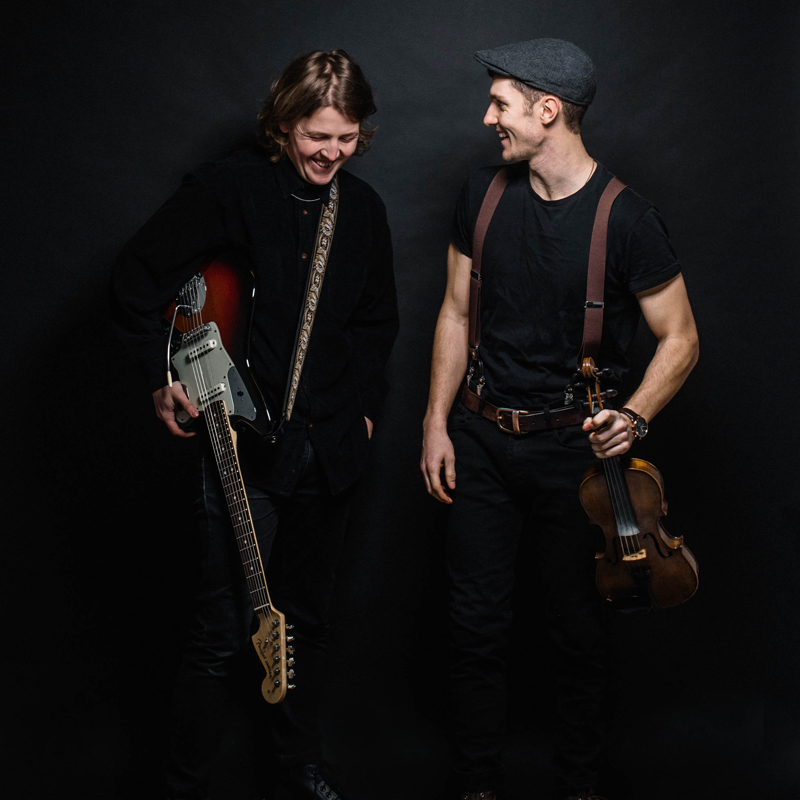 Noble Jacks
With the fiddle leading the charge, Noble Jacks are out to take no prisoners with their high-energy footstompin' rhythms, which have taken crowds by storm across the UK.
Noble Jacks' debut album What the Hammer released to much acclaim. A fiddle driven thrill ride, the band set out to capture the raw energy of their notoriously hectic live shows. Achieving radio play internationally, including support from BBC Introducing and Radio Caroline, the riotous album has become a firm fan favourite.
Since this point Noble Jacks have been touring relentlessly, with sold out shows across the UK on their headline tours, as well as shows at major festivals including Glastonbury, Isle of Wight and Bestival, plus major European festivals.
With their second album, Stay Awake, released Spring 2019, the Jacks went straight into the top 10 Official UK Americana Album Charts – with a sold out Concorde2, Brighton launch party. The band toured with The Dead South across the UK in Feb 2020, winning over crowds across the UK including Brixton, London.
Hailed as the finest purveyors of folk-influenced Americana, the band were invited to showcase at Americana Fest in Nashville, USA where they went down a storm!
'Their music is just the kind of sonic elixir we need in these troubled times'
ACOUSTIC MAGAZINE
'An explosion of insurmountable energy and brilliantly catchy riffs'
ON THE BEAT
'A dashing alt-pop gem'
CLASH MAGAZINE
'Just brilliant'
BBC INTRODUCING
---
HUW & THE GREATER GOOD
Assembled by members from each corner of the UK, alternative/indie/folk group Huw & the Greater Good came together in Leeds in 2017, bonded by a love of classic and contemporary groups, including Edward Sharpe and the Magnetic Zeros, Cage the Elephant and The Water Boys.
Fronted by the uncompromisingly powerful and soulful voice of Huw Eddy, their live show is lauded as a liberating and empowering experience. YouTuber Ryan Cassata's enthusiastic review of the group indicted that they make you want to "dance with your lover and feel on top of the world. In the short time they've been together they've stolen the hearts of audiences from the stages of Boom Town Fair and Beautiful Days Festivals, in support of Molotov Jukebox, Tom Odell and folk legends Mad Dog Mcrea as well as via BBC Radio Wales and Scotland where they have been regularly championed.
Songs of self-discovery triumph and heartache inspire audiences to throw down their inhibitions like never before. They deliver – live and on record – nonstop, heart-on-sleeve, electric moments. Huw & the Greater Good are a band fast gaining momentum as one of the UKs most exciting acts and have only just begun. With their debut EP released in Spring 2020 and a further set of headline dates to be announced, the next 24 months are set to be huge – all for the Greater Good.
---
---
Venue: Auditorium, Exeter Phoenix
---
*Subject to a £1 ticketing system charge. We don't charge this to make a profit. Find out more >>