Nell Bryden
'+ Kerri Watt
Category
Book Now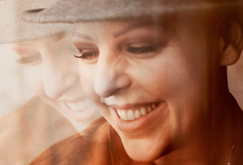 Nell Bryden
*Please note that there is a £1.50 fee per transaction
Nell Bryden
+ Kerri Watt
New Yorker Nell Bryden sets herself apart from her contemporaries with an impressive set of lungs and a catalogue of self-penned songs coloured with emotion.
In early 2016 Nell hosted her own 4-part BBC Radio 2 mini-series called Nell's Angels, where she played the jazz artists that most influenced her as a singer, such as Sarah Vaughan, Ella Fitzgerald, Dinah Washington and Nina Simone.
The program inspired her to revisit the American songbook standards that she grew up singing, and she's put together a set list of her favourites.
As she heads back on the road, as well as acclaimed hits from Wayfarer and the rest of her back catalogue, she'll debut the more soulful roots of her new record, due for release in September.
'A woman who not only packs a vocal punch, but knows how to write a killer tune as well'
CHRIS JONES, BBC
Venue: Exeter Phoenix