Morgan & Rees Comedy Sketch Show
Laugh Out Loud
Category
Book Now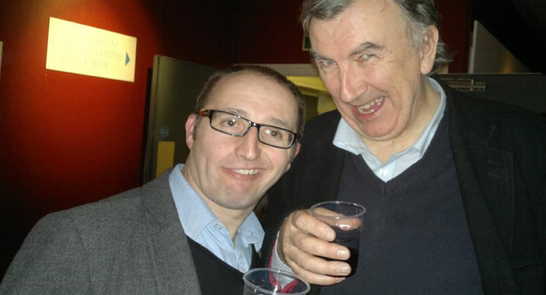 Morgan & Rees Comedy Sketch Show
*A note on transaction fees
A small £1.50 fee is added to each transaction. This covers the cost of getting your tickets booked, that's everything from the booking software to card charges. We don't charge this to make a profit.
Morgan And Rees Comedy Sketch Show
Despite popular demand Sam and Dave are back! The erstwhile desperate duo of sketch show infamy, have completed a self-imposed indulgence in comedic navel gazing. Exploring classics strands of humorous discipline; clowning, commedia dell'arte, improvisation and er.. other stuff, a new understanding and sense of direction has coalesced out of the comic ether. All these accumulated elements, past experiences and pacts with sympathetic entities will conspire to produce a brand spanky new show!
You will see more of the same, but different. Different stuff not quite the same. Blood, sweat and jeers! Noises! Voices! Music! Songs! Sketches! Improvisation! Cheese Graters! (when available) Costume! No costume! All this and more, with a rusty, cast-iron guarantee we will tickle your ribs, bend your funny bone, frazzle those grey cells to distraction. Irreverence in abundance, absurdity in spades and shovels, troweled on thick. Real custard pies. Surreal custard pies!
Venue: Exeter Phoenix