This event has passed.
Michele Stodart
Category
Other Information
standing
Book Now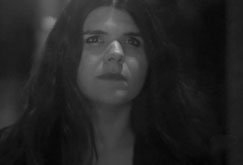 Michele Stodart
*Please note that there is a £1.50 fee per transaction
Michele Stodart
Michele Stodart is a solo artist as well as bassist, vocalist and co-songwriter with the much-loved, Mercury-Prize-nominated and double platinum sellers The Magic Numbers. The band released their fourth studio album, Alias, in 2014 with several critics calling it their finest to date, receiving four stars in Q and Uncut. Over the summer of 2014-15, The Magic Numbers supported Neil Young & Crazy Horse, Super Furry Animals and Train on their recent arena tour.
Over a decade since The Magic Numbers landed in the top ten with their double-platinum-selling debut album, Michele Stodart has taken temporary leave of the band to release her second solo album Pieces on 8 July 2016 through One Little Indian label.
Released four years after her solo debut, Wide-Eyed Crossing, the nine songs that comprise Pieces confirm that, almost by stealth, Michele has turned into an artist whose work bears strong comparison to some of the touchstone songwriters that helped shape her outlook.
The bedrock of Michele's writing is a reliance on rock-solid melodies that always stop short of outstaying their welcome. Keen to ensure that the tunes earned their place on the record, Michele wrote most of the songs on Pieces away from her guitar – only setting them to chord sequences when they refused to leave her head.
Venue: Exeter Phoenix