"Mental"
Exeter Fringe Festival
Category
Book Now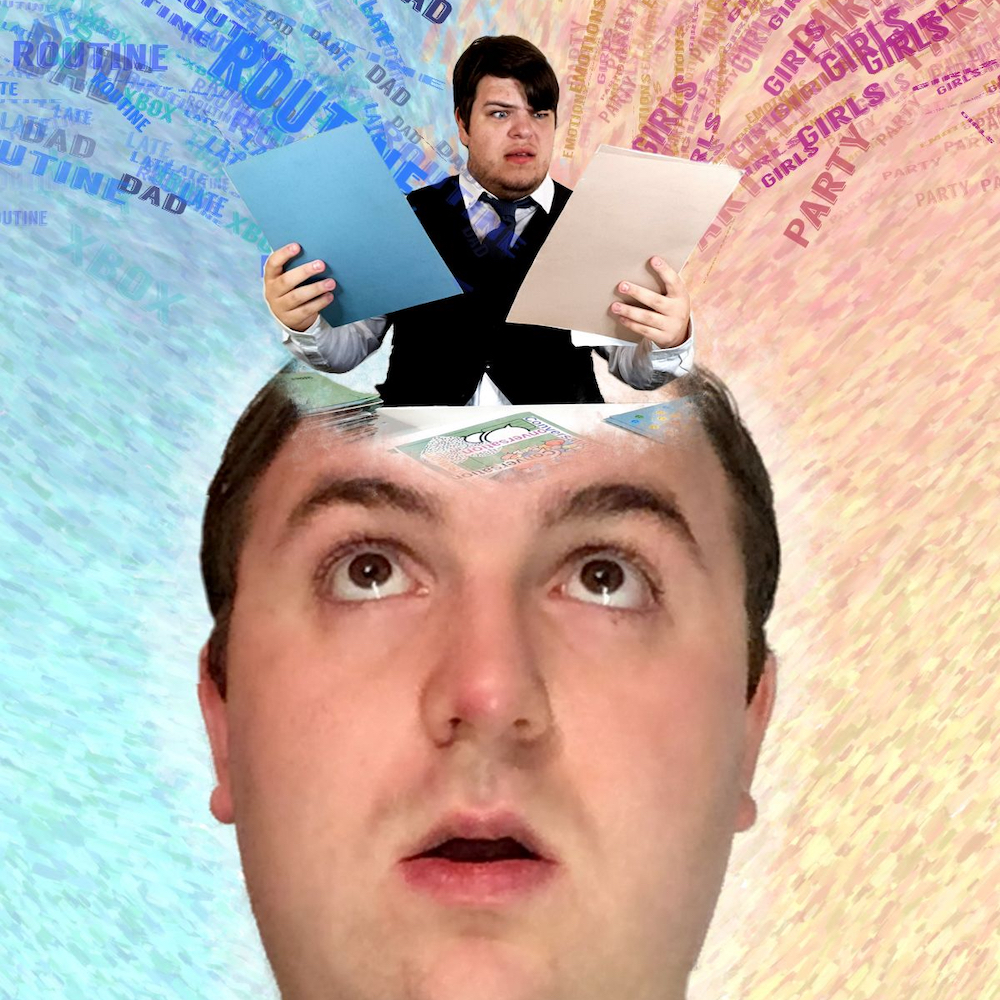 "Mental"
Ugly Duck Theatre Company
"Mental" is a behind-the-scenes look at Autism. We follow a day in the life of Jake, an autistic teenager trying to navigate the trials and tribulations of a day at college. Throughout the show we see Jake's brain symbolised by a somewhat frantic man in an office who is trying his best to keep up with the ever changing social life of Jake. And being an Autistic brain, has a bit more to do than others…
Life is hard for any teenager, but for Jake, it's straight up hard work. Jake is Autistic, which means that some of the things that come very easily for some people, getting up early, socialising, partying etc. Prove much more of a challenge. And even though he is able to appear 'normal' a lot of the time, things are much more frantic behind the scenes! This show is a funny, touching and insightful look at the 'behind the scenes' of Autism which culminates in Jake doing one of the hardest things known to man. Talking to girls…
---
Age Guidance
12+. Strong language, Drug misuse, Flashing lights, Loud music, Upsetting scenes.
---
Part of Exeter Fringe Festival | Mon 11 – Sun 17 Oct
Exeter Fringe Festival is making a comeback this October by entertaining audiences and supporting local theatre makers in person. From Mon 11 to Sun 17 Oct, the Exeter Fringe Festival, supported by Exeter Northcott Theatre, will include live performances, running alongside a research and development programme, work in progress showings and panel events. The festival will take place in person, with Covid guidelines in place to ensure safety of audiences and performers.
---
Creative Details
Ugly Duck Theatre Company was founded in 2017 and is comprised of creatives from all kinds of backgrounds. Neurodiverse, Disabled, LGBTQ+ and more. And our emphasis is giving new perspectives of the world to our audience, seeing the beauty in difference. Most of the team involved have recently graduated from acting degrees and are taking their first steps to becoming professional Actors/Directors and more.
---
VENUE: STUDIO 1, EXETER PHOENIX
---
*Subject to a £1.50 ticketing system charge. We don't charge this to make a profit. Find out more >>