MASH – with SoDa
Lost Weekend
Category
Book Now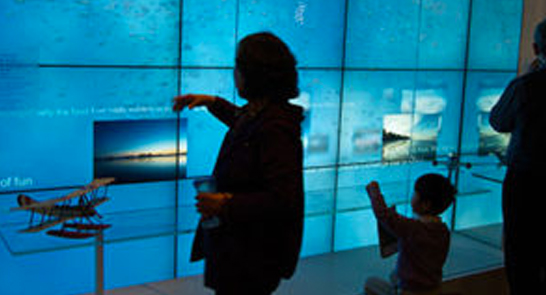 MASH – with SoDa
*A note on transaction fees
Card bookings will incur £1.50 administration charge, there is no charge for cash sales at the Box Office.
Lost Weekend
MASH – with SoDa
A digital arts workshop for creative beginners and digital experts alike. Bring your own laptop and charger!
As part of the Lost Weekend festival, University of Exeter and BAFTA winning arts agency SoDa will be demonstrating MASH, an ambient digital artwork that dynamically montages live text and image feeds onto public screens. Fiddian Warman of SoDa will lead a workshop using the easy to learn programming environment IFTTT, where you can learn to control content feeds and experiment with interactive triggers to change how content is displayed.
Venue: Rougemont Room, Exeter Library