Making Music with Field Recording
Category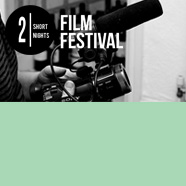 Making Music with Field Recording
*Please note that there is a £1.50 booking fee per transaction

Making Music with Field Recording
Two Day Course
Lead by digital artist Owen Lloyd, this workshop aims to introduce the participant to a variety of approaches to music making using field recording as the core methodology. It will focus primarily on practical activities but will also involve sessions designed to help contextualise the practice within late twentieth century and contemporary approaches to recorded sound.
Participants will explore listening as a way of decoding their environment in order to develop a critical ear during the recording process. They will use a variety of microphones in order to investigate their surroundings, uncovering new sounds which can be recorded and used for composition or simply kept as artifacts in their own right.
Participants' recordings will be made available to download from a file hosting service, alongside any compositions that may have resulted from them. If you would like a course break down please email digital@localhost
Class size: max 6?
Two Short Nights Film Festival is supported by
VENUE: EXETER PHOENIX DIGITAL MEDIA CENTRE