Machina
Young People's Digital Art Festival
Category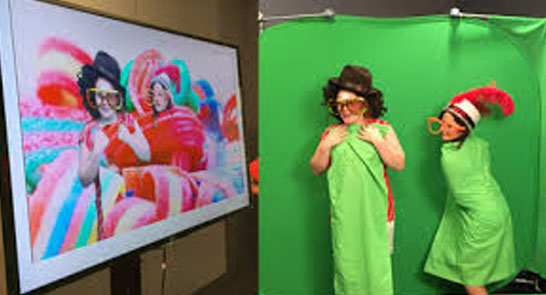 Machina
Machina: Young People's Digital Art Festival
A celebration and exhibition of digital art created by young people across Devon, Torbay and Plymouth. Through Daisi's Machina project young people have created digital art including sculptures, gif animations, digital paintings, films and installations using apps, smartphone technology, coding and other digital techniques alongside traditional media such as painting and sculpture.
The Machina festival will be held on Sunday 22nd April 2018 and will include exhibitions and screenings of young people's art work, and digital art workshops, demonstrations and talks. Young people and their families are invited to come and view the work and join in the digital art making activities and opportunities.
Daisi's Machina projects are about developing young people's digital arts practice using innovative digital media, enabling young people across Devon and Torbay to use contemporary digital creative techniques within their visual arts making. Art Machina involves a group of professional regional artists, young people, youth leaders and teachers. Partners include i-DAT, Spacex, Exeter Phoenix and Coombeshead Academy. Museum Machina works alongside Art Machina and is about using museum collections as a source of inspiration for young people-led digital art.
Create
Printmaking Animation with Tanya Morel (7-14 years, £7.50)
Learn how to create a series of relief prints, and then see your images turn into an animated film with artist Tanya Morel. No experience necessary, all materials provided.
Stop Motion Metamorphosis with Monica-Shanta (12+ years, £7.50)
Create your own 'Fantasy Natural History Drama' as an animated gif to share with the world. No experience necessary, all materials provided.
Lost In Art with Stuart Blackmore (All ages, FREE)
Submerge yourself in a famous piece of art and explore artistic movements from the past using green screen video technology. Step into different worlds and come away with a picture memento. No experience necessary, all materials provided.
Watch
Short films and animations will be running all afternoon in the cinema, just drop in and see what is showing. FREE. Booking not required.
Listen
There will be a full free programme of talks, demonstrations and presentations about digital art. Come and hear from digital artists, young people and students, digital industry and digital researchers. FREE. Booking not required.
Look
The Walkway Gallery will be showcasing a selection of digital art created by young people from 5 – 18 years old during the Machina projects, as well information about the processes and techniques explored.
Art Machina is a Daisi project funded by Arts Council England. Museum Machina is a partnership project between Daisi, the RAMM, and The Box, Plymouth, funded by Arts Council England.
https://machinafestival.wordpress.com/
Venue: Exeter Phoenix