Lily Myers
Gallery333
Thu 01 Jan 1970 - Thu 01 Jan 1970
Category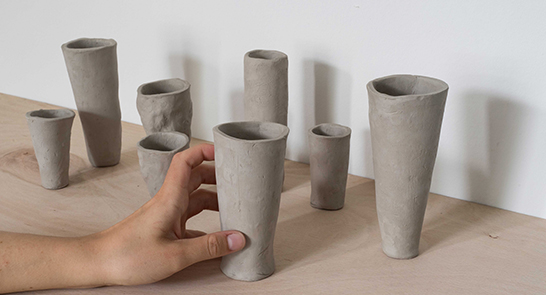 Lily Myers

Gallery333
Lily Myers
Lily Myers produces communities of handmade objects, prints, drawings, and text that are used to explore an ongoing interest in underlying social conventions. Cups, bags, and forks have become strong symbols in her work, referencing ideas surrounding domesticity, play, labour and consumption.
VENUE: GALLERY 333, EXETER PHOENIX
An intimate window gallery for micro-installations and sculptural interventions.