Kings, Queens & In-Betweens (15)
Cine Queer
Category
Price
£7* | Under 25s £5*
Book Now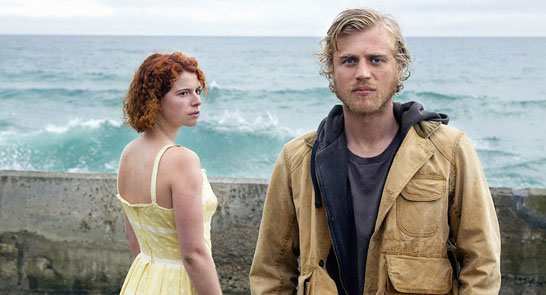 Kings, Queens & In-Betweens (15)
*Subject to a £1 ticketing system charge. We don't charge this to make a profit. Find out more >>
Kings, Queens & In-Betweens (15)
+ Short Film Venus & Panel Discussion
Dir. Gabrielle Burton, USA, 2017, 90 mins
Part of our Cine Queer Season, in partnership with Exeter Pride
Through the compelling stories of eight performers in the thriving drag scene of Columbus, Ohio, Kings, Queens, & In-Betweens dives into the next frontier – the often misunderstood topic of "gender" itself.
With humour and pathos, this ground breaking documentary makes a complex subject approachable for mainstream audiences – inviting viewers into a conversation about the distinct differences between gender, sex, and sexuality that has not been represented in film before.
Notably, this is the first film to include the entire gender performance range: drag kings, queens, trans performers, and in-betweeners. Drawing the viewer in to a crucial discussion in current events about human rights, experience — and ultimately about identity itself.
Short Film Venus
This screening will also include short film Venus, directed by Faye Carr-Wilson. This five minute documentary deals with issues of disability and female empowerment through the subject of female drag performer Venus Dimilo.
PANEL DISCUSSION
After the screening we will be joined by a panel of locally based drag performance acts including Alyssa Van Delle, Oliver Assets & Ambiguous-A. Along with João Florêncio, a lecturer in history of modern and contemporary art and visual culture at the University of Exeter. The discussion will explore the distinction between gender identity, gender expression, biological sex and sexual orientation, within the context of drag performance.
'An eye-opener!'
THE HOLLYWOOD REPORTER
'Spirited and inspiring documentary.'
FILM JOURNAL
'Gabrielle Burton's KQIB captures the electric joy of finding yourself in a community of people who are finding themselves, too.'
DAVID THORPE, FILMMAKER
**Please be aware that for this screening we will not be showing adverts before feature, please arrive promptly for the film start time.
Venue: Studio 74, Exeter Phoenix