Honeyblood
'+ Estrons + Doe
Category
Other Information
14+ | standing
Book Now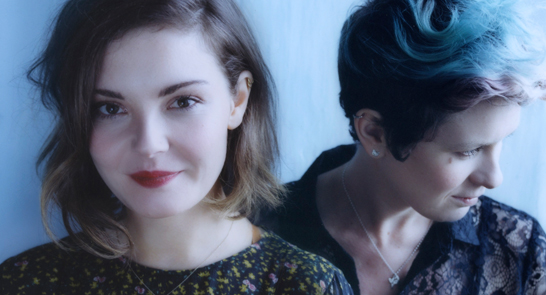 Honeyblood
*A note on transaction fees
A small £1.50 fee is added to each transaction. This covers the cost of getting your tickets booked, that's everything from the booking software to card charges. We don't charge this to make a profit.
Honeyblood
+ Estrons
+ Doe
The title of their latest Babes Never Die is not a shy motto, and one that's triumphant sentiment rings throughout Honeyblood's exceptional sophomore record. This is the follow-up to their eponymous 2014 debut, which landed in many of the year's most revered Best Of lists, with perfect score reviews from everyone from NME to DIY. From the thundering intro bars of the opening title track it's clear it's an album that's bite will live up to is bark. It's an album that feels like it's on a mission. One that won't let go.
But if the Glasgow band -Stina, alongside drummer Cat Myers- have created anything of a signature atmosphere, its one that's as playful as it is impassioned. Over 'Babes'…' 11 tales of drama, horror, lust and laughs, never has that been more true.
Recorded during several candle-burning stints at London's Fish Factory studio in the winter of 2016, Stina and Cat were joined by acclaimed producer James Dring, whose work with the likes of Jamie T and Gorillaz made him an intriguing choice for the Scottish duo. Make no mistake, Babes Never Die doesn't sound like anyone else but Honeyblood. The urgent lo-fi charm that defined their debut still pulses from its core. The band that burst forth from Glasgow's DIY underground scene just a few years ago, recording cassette tape releases in their bathrooms and hosting ad-hoc parties in disused hairdressers is still in tact, and the clatter of songs like Justine, Misery Queen will play testament to that. But the evolution that's taken place is undeniable. Babes Never Die feels tightly-woven, with a honed sense of drive and focus. An epically road-tested band and a certain production finesse create a formidable combination. Love Is A Disease has a sophistication that feels like it could belong on this record, with stalking beats, snaking melodies, punishing choruses, and juddering guitar swells that feel reminiscent of Blur's Graham Coxon in his prime.
Together they've managed to brilliantly capture then subtly refine and embellish the duo's notorious live energy that over the past two years shared stages all round the globe with everyone from Belle And Sebastian and Foo Fighters to close comrades like Courtney Barnett and Wolf Alice, a regime that's bound to leave an impression.
For a while now Honeyblood have been talked about as one of the most exciting new UK bands, but with 'Babes'…' you just get the feeling that before long they'll be simply be known as one of the most important bands around, period.
Venue: Exeter Phoenix