Homage to a FONT – Type Sensitive!
Thu 01 Jan 1970 - Thu 01 Jan 1970
Category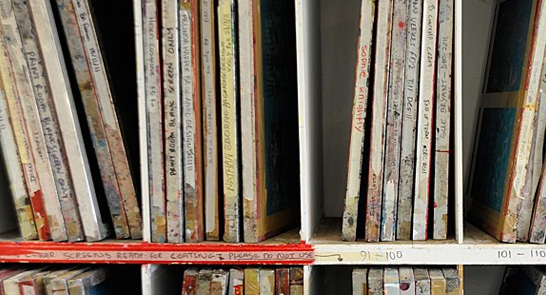 Homage to a FONT – Type Sensitive!
An exhibition of graphic design students' work from Plymouth College of Art, showcasing and demonstrating an exploration of the use of images and type as narrative vehicles. Image and type are used as forms of visual communication.
The work is an experimental integration of image with text, text with image which instigates to develop an awareness of visual styles and to explore the relationship of image and text as a major component of graphic design practices.
Fundamental to graphic designers is the sensitivity to the relationship between images and texts, and the ability where necessary to communicate through both.
Through a series of studio assignments, the idea of narrative (or personal typographic story), and narrative development, is explored using both image-based and typographic approaches.
Students develop their practice as designers and observers, their technical skills and composition of visual information.
They are encouraged to experience a number of alternative methods of creating visual image through letterform in response to a range of experimental and specific design tasks.
The choice of font was used in a variety of tasks that was carried out in different formats and applications to communicate a message which is visually clear, meaningful, and above all appropriate aesthetically.
Each print, letter and number is also on sale at £10 each, with money raised going towards helping to fund a trip to New Designers – a chance for students to showcase their work at the UK's most important graduate design exhibition.
Paper is sponsored by GFSmith
Work printed on Colourplan 175gsm
Bright White / Mist / Cool Blue / Harvest