This event has passed.
Grandmaster Flash
Category
Book Now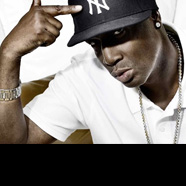 Grandmaster Flash
*Please note that there is a £1.50 booking fee per transaction
Please note: This event has been moved from Sun 7 Dec to Fri 19 Dec
Hold It Down presents
GRANDMASTER FLASH
A great night of live acts and DJs in the bar and auditorium, culminating in a headliner show from Grandmaster Flash
Grandmaster Flash's set will run from 12.30 – 2am
Grandmaster Flash and the Furious Five fomented the musical revolution known as hip-hop. Theirs was a pioneering union between one DJ and five rapping MCs. Grandmaster Flash not only devised various techniques but also designed turntable and mixing equipment. Formed in the South Bronx, Grandmaster Flash and the Furious Five were one of the first rap posses, responsible for such masterpieces as 'The Message', 'Grandmaster Flash on the Wheels of Steel', and 'White Lines'.
The combination of Grandmaster Flash's turntable mastery and the Furious Five's raps, which ranged from socially conscious to frivolously fun, made for a series of 12-inch records that forever altered the musical landscape.