This event has passed.
Gemfest 2014
Category
Book Now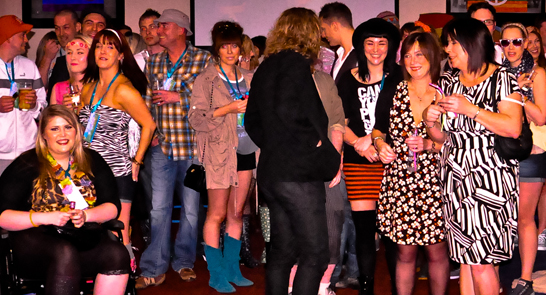 Gemfest 2014
*£12 goes to charity

Gemfest
After raising over £5000 for The Brain Tumour Charity in 2013, Gemfest is back.
This year the festival will be taking over the whole building, and with a daytime event for families, topped off with an evening of music and festival fun for adults, there's guaranteed to be something for everyone.
Gemfest in the Day (11am – 4pm)
The daytime is a family orientated event and will be free of charge to attend. There will be arts and crafts, storytelling, stalls, facepainting, games, competitions and more. Most activities are free of charge or request only a small voluntary donation.
Here's the lineup so far:
Arts and Crafts Room
Drama Workshops from Pyjama Drama
Storytelling
Colouring Competition
French Puppet Shows from Heidi and Tonton
Dance Workshops in the Voodoo Lounge from Streetdanz
Pole Dancing Taster Session with Spin City
On top of this, you can expect stalls in the main auditorium selling handmade goods,, plus plenty of fun such as facepainting, balloon modelling, a silent auction, a 50p prize every time stand, the list goes on…
If you would be interested in getting involved or have something you would like to add, please contact us at gemfest@live.co.uk
Gemfest at Night (Doors 5.30pm)
The evening runs from 6pm and will be tickets only. With two music stages with local up and coming performers from a variety of genres. DJ's will continueafter the live music into the early hours. There will be additional entertainment elsewhere in the building including magic and comedy so there really is something for everyone.
Here's the lineup so far:
MAIN STAGE
DJ Sets from Lee H, Ramsey, Gavin Quiet
Audio Razor
Superfuzz
The Fabulous Beaver Brothers
Raining Globe
Supenik
VOODOO LOUNGE
Sound Of Sirens
Cydney Brown
Andy Watts
Leon Oxenham
THE BAR
Alex Gregory
Charlotte Ward
Holly Morwenna
Arthur Burrow
THE BLACK BOX
Comedy from local improvisation group 'Improperly'
Comedy from The Comedy Suits
ELSEWHERE IN THE BUILDING
Magic from Exmouth Magic
Claude the Comedy Waiter
Face painting from Party Paints
Everyone involved has offered their time and skills absolutely free. All profits will be split equally between The Brain Tumour Charity and Hospiscare.
For further information on the event or if you would like to be involved, please contact Gemma or Susan at gemfest@live.co.uk.
Follow Gemfest on twitter @gemfestexeter
If you are unable to attend but would like to make a donation go to their justgiving page
How Gemfest Started…
Gemfest is an indoor festival over the Easter weekend raising money for The Brain Tumour Charity and Hospiscare. The event started as a surprise 30th birthday party for Gemma Wensley organised by her friends and family. Gemma has an inoperable Brainstem Tumour. In 2010 the condition was deemed terminal and she was looking at a matter of months to live. She retired from her job as a Staff Nurse at the RD&E and prepared for the inevitable.
The following months involved gruelling treatment and a long emotional rollercoaster ride. Then miraculously, the tumour started to shrink and Gemma improved drastically. Although she remains on chemotherapy, she is still here 4 years on and full of life! To her friends and family she is a true inspiration and with their support and her strength she has been able to fight this cruel disease head on! Her success so far is proof of the benefits of being positive and never giving up.
Gemma and her good friend and fellow organiser Susan Luscombe came up with the idea of making "Gemfest" an annual charity event at the end of 2012 and the first public event was held on 31st March 2013 at the Exeter Phoenix Centre who kindly offered the use of the whole building for free. Over £5000 was raised for The Brain Tumour Charity.
Kindly Sponsored by: