Frame by Frame: Experimental Rotoscoping
SOLD OUT
Category
Book Now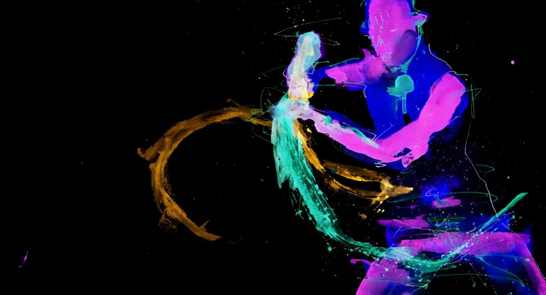 Frame by Frame: Experimental Rotoscoping
*A note on transaction fees
A small £1.50 fee is added to each transaction. This covers the cost of getting your tickets booked, that's everything from the booking software to card charges. We don't charge this to make a profit.
** SOLD OUT **
Frame by Frame: Experimental Rotoscoping Animation
One Day Workshop
In 3D animation, rotoscoping is a technique that allows you to create animation that mimics live action video. For example, a live actor may be filmed doing a series of actions, and the animator would have the digital character mimic the actions of the human actor for a realistic animated scene. The rotoscoping technique was invented by Max Fleischer in 1915 and is still in use today.
This frame-by-frame study of live action is an excellent way to understand realistic figurative motion and can form the 'blue-print' of an animated movement. At its best, rotoscoping will add an interesting aesthetic/form to the visual representation that rescues the sequence from being a pointless exercise, a faithful mimicry of the photographed image.
Freed from the complexities of inventing effective timing and movement, this workshop focuses on developing a dynamic visual style through experimenting with mark making, shape and colour, using hand drawn and digital methods.
Materials are provided. Workshop attendees get 10% off all food and hot drinks at the Café Bar.
Course tutor – Cathy Slim MA (RCA) Animation/PGCE
"Not bound to the conventional laws of gravity or photographic representation, animating enables freedom in creating a world where visual representation, movement and timing is unique to the creator."
Through lecturing at degree level and facilitating workshops, Cathy Slim has witnessed the delight people experience in making their images move. Her teaching combines a fascination with marginalized animation and experimental practices, entwining analogue and digital approaches.
Venue: Exeter Phoenix