Ferocious Dog
'+ Support
Category
Other Information
Standing
Book Now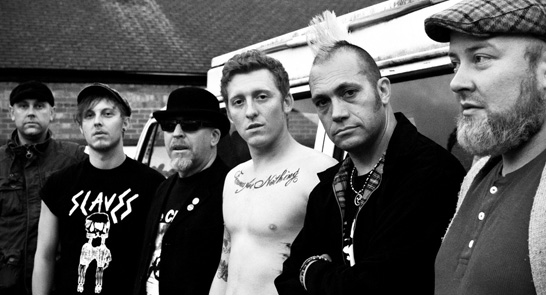 Ferocious Dog
*Subject to a £1 ticketing system charge. We don't charge this to make a profit. Find out more >>
Ferocious Dog
+ Support
'Ferocious Dog are the new noise on the block – and are surprising everyone with their rapid ascent. There is no way they're following any hipster templates – fronted by a big burly man with a mohican who sings impassioned political songs of broken Britain whilst his band seethes like a punky Levellers – they are the music business's worst nightmare – a great band who are going to make it without anyone's permission'
LOUDER THAN WAR
In China, 2015 was the year of the Sheep – but in Nottinghamshire and countless venues and festivals in the UK it was the year of the Dog. The year that Ferocious Dog snarled their way from the periphery of the festival and gig scene and put themselves firmly in the limelight of the alternative scene.
The climax of their new album tour saw them sell out Rock City in Nottingham in advance – a historic moment, the first time in the 35 year history of this auspicious venue an unsigned band has achieved this feat.
As well as touring the country in Spring and Autumn, festival headline slots littered the summer months – not to mention an appearance on the Avalon Stage at Glastonbury, attracting the third biggest crowd of that area for the weekend.
Ferocious Dog offer a full-on six-piece sound that encompasses folk infused with rock, reggae and Celtic vibrations. The combination of instruments creates a palette of sound that offers infinite variations: going in hard to get the audience up and moving, or slipping into melodic passages and dub-like fusions.
VENUE: EXETER PHOENIX
Save