This event has passed.
Fay Hield & The Hurricane Party
Category
Book Now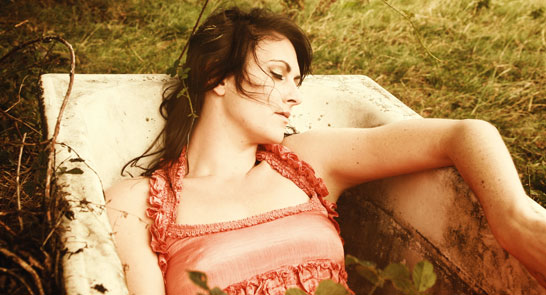 Fay Hield & The Hurricane Party
Sometimes a band comes along who just know how to do it right. Although they have only been around for 18 months, Fay Hield & The Hurricane Party have already established themselves as leading proponents of traditional song and tunes. The material is fresh and original, yet rooted in centuries old tradition. These are songs to which Fay feels an especially strong connection, and that love and respect for the tradition shines through in her performance. The showmanship and musicality on display are second to none. Featuring lead fiddle player from Bellowhead Sam Sweeney (fiddle, cello, nyckelharpa), melodeon icon Andy Cutting (melodeon), the finest English concertina player in the world Rob Harbron (English concertina, fiddle, banjo), and the legendary Roger Wilson (fiddle, guitar), let The Hurricane Party blow you away.
'A rare folk singer…with nuance and verve. Fay Hield is a purist in the best sense of the word. She doesn't seek to graft herself onto these songs; instead, and with considerable skill, she draws out new layers of wit, tenderness and melancholia.'
BBC MUSIC
'Hield's command of her material is unerring and the outcome compelling.' * * * *
THE OBSERVER
'One of the best albums I've heard in years.'
BBC RADIO 2
 * * * *
THE TELEGRAPH
VENUE: EXETER PHOENIX