Expanded Horizons: Photography in Exeter and Beyond
Category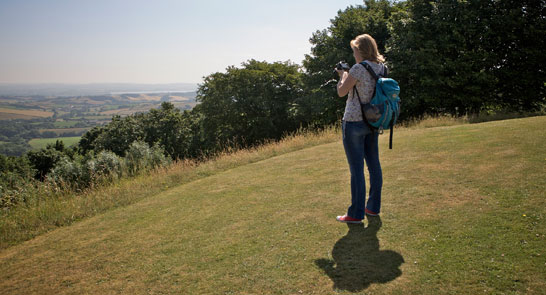 Expanded Horizons: Photography in Exeter and Beyond
*Please note that there is a £1.50 fee per transaction
**CANCELLED**
Expanded Horizons: Photography in Exeter and Beyond
TWO DAY WORKSHOP
Spend two days absorbing the beautiful landscapes of Exeter and it's surrounding area in this illuminating course. A great opportunity to develop your photography skills in a small group lead by professional Photographer Vanessa Miles.
Starting at Exeter Phoenix, you will explore the environment through the camera lens, capturing landscapes, wildlife and street and architectural shots to add professionalism to your artistic portfolio. Open to beginners and improvers with some understanding of their own digital camera (DSLR) (shutter speed/aperture settings), this 2 day workshop offers the time to develop your skills with close tuition, plus the enjoyable experience of exploring the beautiful city of Exeter, including iconic landmarks such as the historical quay and the peaceful Stoke Woods.*
*In the event of poor weather conditions, the itinerary of the workshop will be amended to ensure a positive and enjoyable experience for all.
Customers will also be required to cover any possible transport costs. These will be minimal but could include train/boat travel to reach the beautiful areas of our city and beyond. These will be communicated to the customer prior to the course date and should not exceed £15.
Part of each day will be spent in the classroom at Exeter Phoenix, downloading the images onto the computer so we can discuss and analyse the results. It is recommended to bring along a packed lunch for each day to enjoy in the scenic landscape.
PROFESSIONAL TUTOR
Vanessa Miles is a photographer based in Exeter.
Her experience is rich and varied in the world of photography. She was a founder member womens' photography collective in South London in the early eighties and set up ran the Environmental Picture library in London in the early nineties. She has worked as a freelance picture editor and researcher and as a film stills photographer. Since living in Devon, she works as a wedding, press and events photographer and photography teacher. She is Exeter Phoenix's principal photography tutor and teaches photography at Exeter College for adult education. She is a freelance lecturer for higher education and is currently pursuing personal projects on an MA at Plymouth University.
Venue: Exeter Phoenix