Duke Dumont
Category
Other Information
SORRY, SOLD OUT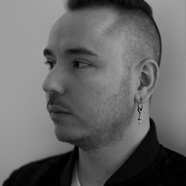 Duke Dumont
*Please note that there is a £1.50 booking fee per transaction

A message from Hold It Down and Duke Dumont
Due to unforeseen circumstances the date of this show has now been changed to Friday 14th November. The venue remains unchanged.
Tickets for the original date of Thursday 25th September at The Lemongrove, Exeter Uni will still be valid. Anyone who would prefer to get a refund can do so by contacting their ticket vendor.
We apologise for any inconvenience caused and look forward to seeing you on the new date.
Duke Dumont
One of the most exciting new producers to emerge from the UK, Duke has set the world alight with his EPs for Tiga's Turbo label and tracks such as the awesome 'Lean and Bounce'. With remixes for Missy Elliott already under his belt, there's a lot more to come from this immense new talent.
VENUE: THE LEMON GROVE