This event has passed.
Dreadnought SW
Walkway Gallery
Fri 11 Aug 8000 - Thu 01 Jan 1970
Category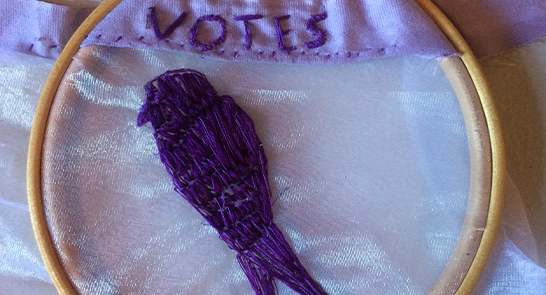 Dreadnought SW

Walkway Gallery
Rebellious Sounds Banner Project
Dreadnought South West
Dreadnought South West presents work from their Rebellious Sounds Banner making project undertaken in 2018.
Led by artist Nicci Wonnacott, a unique textile banner was made with a group of women survivors of domestic violence. The project wanted to establish a safe and creative space for them to talk and make.
This exhibition shares documentation of this process of creating and making this unique banner which is now shared at events, taken on marches, walks and hung in museums and community spaces across the South West as a tribute to women's struggles everywhere.
VENUE: WALKWAY GALLERY, EXETER PHOENIX
Community based exhibitions from local groups, projects and creative activities.