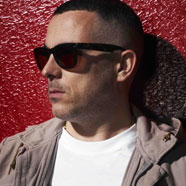 DJ Zinc & Eton Messy
HOLD IT DOWN PRESENT
DJ ZINC & ETON MESSY
+ PANDA
+ residents across 3 areas
OVER 3 AREAS- AUDITORIUM, BAR & TERRACE
DJ ZINC
Zinc's career as a DJ and producer stretches the steady evolution of hardcore from its house and rave roots through ragga and hip hop styled hardstep and beyond.
In 2007, Zinc turned his back on drum and bass, citing "disenchantment with the scene". He started producing again in 2008 with a fusion of deep house, funky house and fidget house, which he believed did not fit into any of these sub-genres. He later named his new sound "crack house".
In October 2009, DJ Zinc released Crack House EP encompassing his new sound of the crack house genre. A follow up to this EP, Crack House Vol. 2 was released in July 2010. In November 2009. He has since produced the majority of the first Katy B album and has maintained the crack house sound he pioneered to this day. The renaissance of house music has seen a rapid increase of interest in this true legend of UK underground music.
ETON MESSY
Eton Messy are regarded as one of the digital leaders in pushing the latest forward thinking electronic music inspired by Garage, House and Bass, After being born as a youtube channel EM supporting artists like Disclosure, Bondax and Maribou State they quickly began to release monthly mix's which led to DJ sets and events across the UK and Europe.