This event has passed.
Das Hund
Category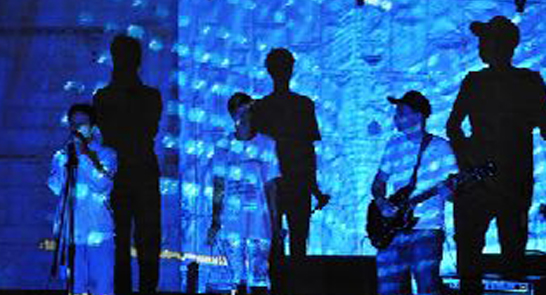 Das Hund
*Subject to a £1 ticketing system charge. We don't charge this to make a profit. Find out more >>
Das Hund
Das Hund are visual artists and musicians Samuel Levack and Jennifer Lewandowski. This new live performance is part of their first ever UK tour, staged to coincide with the release of their debut album For Freedom. Das Hund's hypnotic live sets feature spoken poetry and songs, accompanied by guitars, bass, keyboards and looped drumbeats remixed using analogue tape delays, with the artists' films projected across the stage.
VENUE: EXETER PHOENIX