Dance in Devon
Dance Talks
Category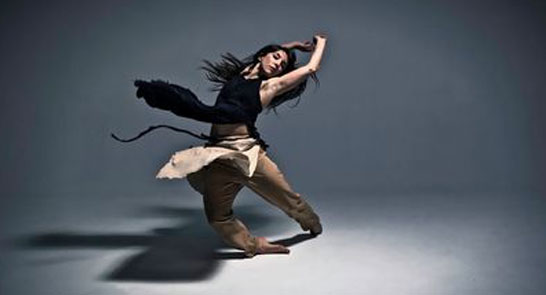 Dance in Devon
*Subject to a £1 ticketing system charge. We don't charge this to make a profit. Find out more >>
Dance in Devon
Dance Talks
Dance in Devon in partnership with Exeter Phoenix invites Kay Crook, director of CHHAYA COLLECTIVE as our guest artist in the first of our Dance Talks series.
Kay Crook is a dance artist and director of CHHAYA COLLECTIVE, a contemporary dance group that reaches across borders through cross-cultural exchange and interdisciplinary collaborative practice. Formed in 2013, CHHAYA COLLECTIVE works with artists in UK and India through live stream technology and international exchange. Their recent project 'KHAOS', celebrates the strength of femininity and female empowerment, and the company will work with communities in India next year to provide opportunities for to engage with art and to celebrate the feminine strength. Kay also dances with Heather Walrond Company (The Rising International Tour) and teaches with State of Emergency, Earthfall, Exeter Phoenix, Falmouth University, Bridgwater College, Tacchi Morris, Dartington Arts, Dance in Devon and Cygnet Theatre in the UK and Attakkalari, Shoonya and Lshva in India.
Dance Talks are a companion to Exeter Phoenix's dance programme as an opportunity to hear about a local dance practitioner's work, provoke discussion and provide an opportunity to meet other people with an interest or practice in dance.
Join us to watch Richard Chappell Dance at 8pm following the talk.
How To Book
This event is free, but booking is advised. Please email Lizzy Humber on projectmanager@danceindevon.org.uk to book your place.
VENUE: Studio 74, EXETER PHOENIX