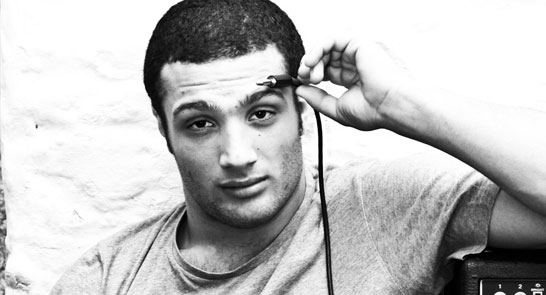 Cosmo Jarvis

Cosmo Jarvis + Support
Cosmo Jarvis is an accomplished filmmaker, a brilliant composer and an exceptional live performer. Somewhere between perfect pop, deep funk and nonchalant virtuosity, Cosmo inhabits a ground that he is fast beginning to claim as his own as an utterly unique artist.
Cosmo Jarvis does what he wants. In an age when musicians either seem to be manufactured popstrels, the 23 year old from Devon is a breath of fresh air. Cosmo speaks his mind and, musically, go anywhere, regardless of 'cool', from hip hop to punk hoedown to gorgeous ensemble orchestration. His music and films have made him an online phenomenon. His YouTube shorts, usually observational comedy skits about small town life, have been viewed over two million times, his contagious shanty Gay Pirates, beloved of Stephen Fry, has almost a million Youtube hits.
Cosmo's last two albums, 2009's Humasyouhitch/Sonofabitch and 2011's Is The World Strange Or Am I Strange?, have seen him hightail between almost too many musical styles, but with his new album, Think Bigger, he decided to adhere to a singer-songwriter template tinged with alt-country sensibilities. This is Cosmo Jarvis, though, so it's never straightforward or predictable, everything is imprinted with his personality and effusive imagination.
'Cosmo Jarvis is a very interesting example to me of a new kind of person; a new kind of artist'
BRIAN ENO, BBC 6 MUSIC (NOV)
'I believe him to be one of the most potentially important and fascinating new artists around at the moment.'
ANGUS BEATTY, THE GUARDIAN
'It's the originality and daring of Cosmo's lyrics that distance him from the identikit singer-songwriter hoards' * * * *
MOJO
'Going large: third album from Devon's answer to Beck'
Q ****
VENUE: THE CAVERN