This event has passed.
Children of the Snow Land
Category
Book Now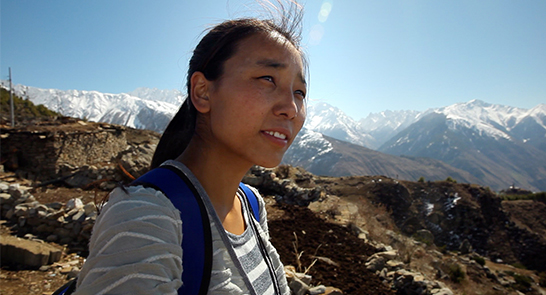 Children of the Snow Land
*Subject to a £1.50 ticketing system charge. We don't charge this to make a profit. Find out more >>
Children Of The Snow Land
Dir. Zara Balfour, Marcus Stephenson
2017 | 93 mins | UK, Nepal
Showing Times:
---
Due to the success of Mon 1 Apr's screening we are pleased to present another screening of Children Of The Snow Land on Mon 8 Apr. This additional screening will not feature a post-screening Q&A.
Please note that this screening will start promptly and there will be no trailers.
---
A unique coming-of-age journey in the world's most epic landscape.
The mountain villages of the North-West Himalaya are the most remote, highest inhabited place on the planet. Children of the Snow Land is a feature documentary which gives the viewer the experience of being transported back to ways of life that have remained unchanged for the past 2,000 years, whilst exploring the universal question of what creates a family and the human spirit's extraordinary capacity to survive and thrive in difficult circumstances and with meagre resources.
Children of the Snow Land tells the story of a group of children born in the High Himalayas of Nepal – a remote area of great natural beauty but where life is extremely tough. From just four years old, some children are sent by their parents to the capital city, Kathmandu, to a school run by a Buddhist monk in the hope that education will give them a better chance in life.
For ten years or more they do not see or speak to their parents, due to the remoteness of their villages.
Now, upon graduation, aged 16, the children are making the trek home: an arduous and lengthy journey across mountains that takes them to the highest inhabited place on the planet; a faraway, off-grid land where the way of life has not changed for thousands of years, and where their parents are waiting to see children brought up in a world of mobile phones, social media and most modern conveniences. And then the earthquake strikes.
Children of the Snow Land documents their scary, moving, funny and humbling stories.
'An incredibly inspiring story'
BEAR GRYLLS
'A stunning film'
JOANNA LUMLEY
---
Venue: Exeter Phoenix, Studio 74