This event has passed.
Bridget St John
Category
Book Now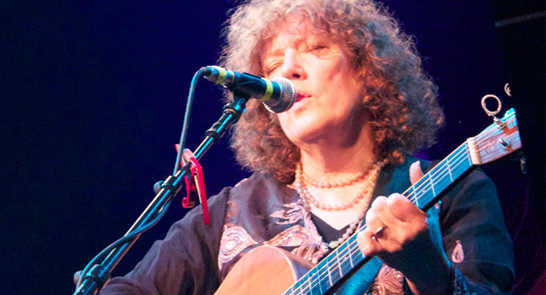 Bridget St John
*Subject to a £1 ticketing system charge. We don't charge this to make a profit. Find out more >>
Bridget St John
Mention of the legendary Bridget St John often seems to induce a misty-eyed, faraway look; many a student room in the 60s and 70s would have echoed to her distinctive voice.
Bridget's impressive voice is deep and resonant. It's a voice made for melancholy, and you can't argue with her musical ability, whether it is singing Dylan, a tribute to her friend John Martyn, or her own work.
Bridget continues to write and perform solo, or with Galen Ayers reinterpreting songs written by her father, Kevin Ayers, and most recently forming a band in collaboration with David Nagler, Annie Nero and Ray Rizzo.
Venue: Exeter Phoenix Auditorium