This event has passed.
Brexitannia
Right Now Film Festival
Category
Book Now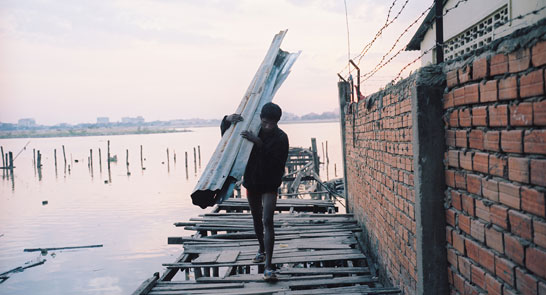 Brexitannia
*Subject to a £1 ticketing system charge. We don't charge this to make a profit. Find out more >>
Brexitannia
Showing Times
Dir. Timothy George Kelly, 2017, 80 mins, UK & Russia
The first film on Brexit gives the floor to the people of Brexitannia, whose screenings will mark one year to go until the official EU withdrawal date in March 2019.
On/off. Yes/no. Leave or Remain? While referenda always divide people, Brexit did so in a manner unprecedented in modern British history: old pitted against young, nationalists against migrants, the countryside against the city, and "the people" against "the elite". But underneath these binaries we find human beings whose individual stories influenced the outcome of this historic and perplexing vote. In the referendum the UK was torn apart by debates over the great themes of our age: migration, waning empires, work and its decreasing relevance in an outsourced world that is becoming ever more automated.
Brexitannia is a portrait of a democracy in all its impossible and ugly glory. With subtle force, yet without judgement, it presents the people of a once powerful empire as they negotiate their identities in a world that is changing faster than ever and in which power appears to lie further and further from people's own hands.
'A timely attempt to understand the deeper feelings and wider issues behind the British decision to leave the European Union. Fascinating as a state of the nation snapshot…'
SCREEN DAILY
'Shot in black and white and divided into two chapters, Brexitannia challenges the simplistic, binary notions associated with the vote.'
DAZED DIGITAL
Venue: Studio 74, Exeter Phoenix