Before The Winter Chill (15)
Category
Book Now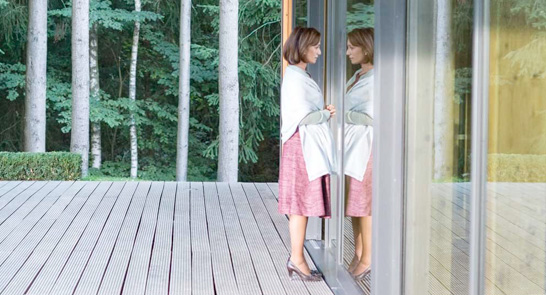 Before The Winter Chill (15)
*Please note that there is a £1.25 booking fee per transaction
Before the Winter Chill (15)
France/Luxembourg, 2013, 103mins. Dir. Philippe Claudel
With nods to Claude Chabrol through its meticulous character development, class consciousness and subtle ratcheting of tension, this slow-burn thriller is at once an incisive portrait of a marriage as well as a policier of considerable skill and invention.
Novelist-turned-filmmaker Philippe Claudel reunites with Kristin Scott Thomas, star of his 2008 debut I've Loved You So Long, for this equally elegant, steely depiction of slow rot in the French privileged classes. Lucie (Scott Thomas) is married to successful surgeon Paul (Daniel Auteil), who starts receiving flowers every day from a beautiful young woman (Leila Bekhti) who claims they are in thanks for successful surgery he performed her – an operation he can't remember doing. Gestures that were first flattering become confusing, even threatening, and this strange woman suddenly seems to be everywhere: what is her real identity, and what does she want? The bottom soon falls out of Paul and Lucie's comfortable existence, and chaos threatens to overwhelm them.
It's an adult, controlled and involving piece of cinema, which secures Claudel's reputation as a major talent on this, only his second outing behind the camera.
'An affecting mid-life mood piece'
EMPIRE