This event has passed.
Battleship Potemkin (PG)
'+ Special Introduction
Category
Book Now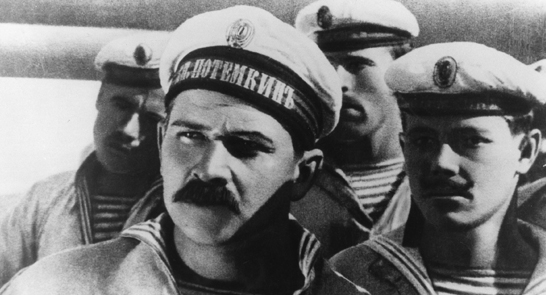 Battleship Potemkin (PG)
*A note on transaction fees
A small £1.50 fee is added to each transaction. This covers the cost of getting your tickets booked, that's everything from the booking software to card charges. We don't charge this to make a profit.
Battleship Potemkin (PG)
+ A special introduction
Dir. Sergei Eisenstein, Soviet Union, 75mins, 1925, silent
Showing Times:
Eisenstein's 1925 portrayal of the Kronstadt navy mutiny that sparked off the Russian Revolution endures as one of the most influential films in cinematic history.
Told in five-parts, the story follows the seed of rebellion from a single ship to the port of Odessa, before making its way to into the hearts of the people.
Full of symbolism and now iconic imagery, this classic silent film has been restored with the 1926 Edmund Meisel score.
This screening, commemorating the centenary of the Russian Revolution, will be accompanied by a special introduction from Dr Muireann Maguire, Lecturer in Russian at the University of Exeter.
'Potemkin is a vital viewing experience that transcends its landmark/milestone status'
THE OBSERVER
Venue: Studio 74, Exeter Phoenix