This event has passed.
Annie Hall (PG)
BFI LOVE
Category
Book Now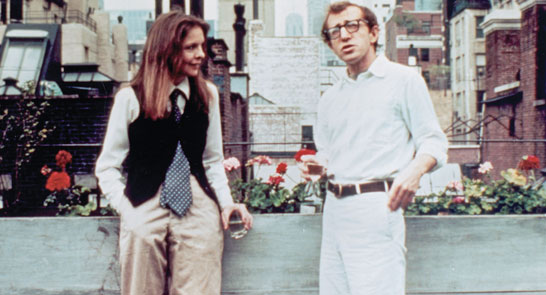 Annie Hall (PG)
*Please note that there is a £1.50 fee per transaction
BFI Love is a major new project that will re-kindle audience passions for film's most enduring love stories in a UK-wide celebration of 1,000s of film events at 100s of cinemas.
Exeter's new independent cinema Studio 74 will be taking part with a host of seductive screenings and special events designed to get your heart beating fast.
#BFIlove
Annie Hall (PG)
USA, 1977. 93 mins, Dir. Woody Allen
A sublimely touching, kooky and timeless rom com worthy of its Oscar honour and genre defining reputation.
Diane Keaton stars in Woody Allen's career changing film about the nervous romance between neurotic, twice divorced comedian Alvy and flighty singer Annie.
Special Film Events
As Annie Hall demonstrates all too well, first dates can be awkward, funny, horrifying… and if you are very lucky then they can be magic. Share your tales of first dates with us @exeter_phoenix and tag #BFILOVE. We're sharing our favourites here >>
Our Café Bar will also be serving up classic Manhattan cocktails on the night to get you in that New York mood.
VENUE: Studio 74