This event has passed.
Animation Masterclass
Category
Book Now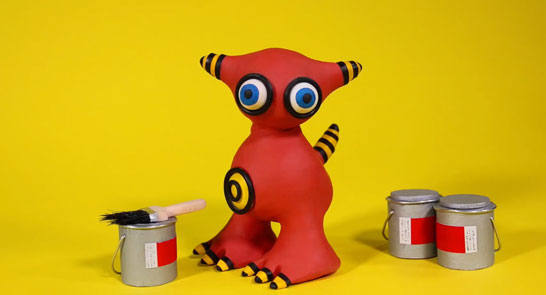 Animation Masterclass
*Subject to a £1 ticketing system charge. We don't charge this to make a profit. Find out more >>
Image: Hichi & Java' mascots for Bristol Festival of Puppetry, Theatre & Film Programmes
Animation Masterclass
We are excited to present this day-long masterclass in animation with Bristol-based animator Emma Windsor. Familiarise yourself with contemporary and historical animated filmmaking and key production techniques. Gain an insight and understanding of narrative structures and other animated storytelling devices.
There will also be the chance to create your own stop motion animated sequence. Use pre-production tools, such as storyboards, to plan an animation, design and fabricate some materials and film a short sequence using a phone/tablet app you can download at home.
Course content overview:
History of Animation
What is animation? (Illusion of movement/persistence of vision)
Early animations and animated filmmaking
Maturing industry and development of techniques
(2D cell, stop motion, 3D CGI, motion graphics)
Focus on stop motion animation
Spotlight on Women in Animation
Taking a look at prominent women animators/directors who work/worked in stop motion animation.
Lotte Reinger (Paper Cut Out)
Hermína Týrlová (Object/Puppet Animation)
Suzie Templeton (Puppet Animation)
Izabela Plucinska (Clay)
Caroline Leaf (Sand)
Animated Storytelling – Production Tools & Processes
How to approach animated storytelling (narrative structure and common devices)
How to plan an animation – key pre-production tools
(treatment, script, storyboard, animatic)
Key software/hardware tools for animation production
Stop Animation Sequence – Design & Fabrication (Small Group Task)
Create a simple story using storyboards.
Make materials for a short sequence in the animation.
Animate the sequence using a mobile phone app (requires mobile phone with freeware app pre-installed)
Present ideas and outcomes to the rest of the group.
PROFESSIONAL TUTOR: EMMA WINDSOR
Emma Windsor is an animator and artist based in Bristol. Her independent films have been screened worldwide and she has produced commercial animation with her company 'White Rabbit Animation' for a wide range of organisations including; charities, local businesses and well-known brands.
She also works with the Bristol-based arts development organisation, 'Puppet Place' as News Editor and 2017 Film Programme Curator for their biennial celebration of 'all things animated' on stage and screen, Bristol Festival of Puppetry. The BFP film programme caters for adults, families and children with short film showcases and feature-length screenings, also accessible for audiences with disabilities.
Website: http://earsandwhiskers.co.uk
Website: http://bristolfestivalofpuppetry.org
PUPPET PLACE
Puppet Place is the UK hub for puppetry and animation. We believe puppets can open up worlds, start conversations, capture a notion, take risks, and tap into something in absolutely everyone. From sock puppets to huge carnival creations, we champion it all, and every two years, we go all out and celebrate our love of all things animated at Bristol Festival of Puppetry.
However, we do so much more, and throughout the year we run a programme of workshops, talks and classes for everyone from the absolute beginner to the experienced professional. Our building is home to a community of over 50 artists working in puppetry, animation and robotics and we are always ready on the end of a phone to answer your questions.
Website: http://www.puppetplace.org
There will be an hour long lunch break as part of the session and all attendees receive 10% off food and hot drink purchases from our Café Bar.
VENUE: EXETER PHOENIX