Agile Rabbit: A Conversation With Noam Chomsky
Online
Category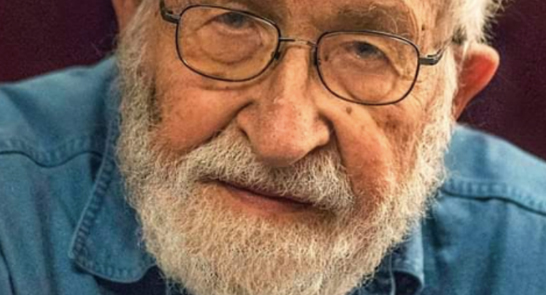 Agile Rabbit: A Conversation With Noam Chomsky

---
FRONT ROOM PHOENIX
Front Room Phoenix is our way of bringing you cultural activity and events during lockdown, with activity beamed straight to your sofa. As part of this, Agile Rabbit continue to bring you interesting online events and discussions.
Find out more Front Room Phoenix events and activity here >>
---
AGILE RABBIT:
A Conversation With Noam Chomsky
Noam Chomsky is speaking live from Tucson in this online event. He'll be answering audience questions, particularly on the topic of Free Speech. In July this year, the linguist and philosopher put his name to the Letter on Justice and Open Debate, which was signed by 153 writers. The public letter warned against 'an intolerance of opposing views, a vogue for public shaming'. It also condemned the 'disproportionate punishments instead of considered reforms. Editors are fired for running controversial pieces'.
While welcomed by some, the letter had a considerable backlash, with many placing it within the 'cancel culture' debate. This is a chance to examine the issues with Noam Chomsky. All those who register can submit questions and a selection will be asked to him.
The event is hosted by Professor Robert Lamb.
HOW TO JOIN
This is a free event, hosted on Zoom. You do not need a Zoom account to take part, but registration is necessary.