A Long Way from Home (12A)
Category
Price
£5.50 (£4.50)
Time
3.30pm, 6pm & 8.15pm
Book Now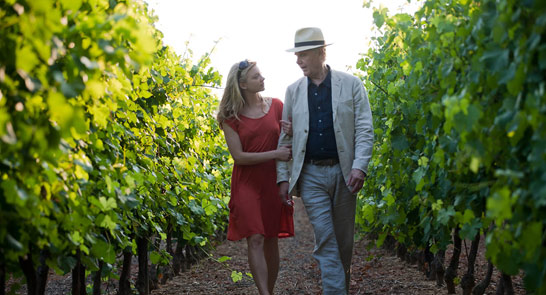 A Long Way from Home (12A)
*Please note that there is a £1.25 booking fee per transaction
Meal Deal available with this film:
ENJOY THE FILM PLUS A FRENCH STYLE MEAL FOR JUST £13.50 (£12.50). To book call 01392 667080 (must be booked at least 2 days before event, subject to availability. For terms and conditions, click here).
A Long Way from Home
UK/France, 2013, 80 mins. Virginia Gilbert

Joseph (James Fox) and Brenda (Brenda Fricker) have done what many only dream of, and retired to the south of France to live out the rest of their days as if they were permanently on holiday. But retirement is not what Joseph imagined, and when a young, attractive couple, Suzanne and Mark choose their favourite bistro for dinner, everything Joseph thought he knew about himself and his world is turned upside down.
'A mood piece on socially inappropriate lust with moments of real drama.'
LITTLE WHITE LIES
'What seems at first an almost mundane affair becomes a devastating, unsentimental portrait of quiet desperation'
TIME OUT MAGAZINE