Past Film Commissions
<![CDATA[
---

Short Film Commission
About this commission: Aimed at South West based filmmakers with previous filmmaking experience who are now looking for funding to take their filmmaking to a professional level and develop their career. The final film is required to be 10-12 minutes in length. We accept applications from all genres of film, including documentary, drama, animation, experimental and more. Level Of Funding: Two awards of £1500
Louisa Fielden Patrick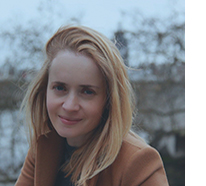 Louisa Fielden is a multi-award winning director whose films have screened at BAFTA and Oscar-qualifying film festivals worldwide. After premiering at the 2018 Cannes Film Festival, her viral-smash short film, People You May Know, debuted online to 250,000 views. Louisa was recently selected for Channel 4's Emerging Director Talent Scheme in association with Directors UK, and is a 2019 BAFTA Crew member. Her project, Patrick, is a drama exploring a defining afternoon between two school girls as they take intimate photos to share with an older man.
Tommy Gillard Shuttlecock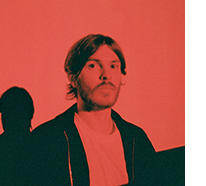 Starting out as a graphic designer, Tommy is an award-winning filmmaker based in Exeter. Exploring 21st-century homosociality, Shuttlecock follows a man forced to question his notion of masculinity after an obsession with a member of his badminton club spirals out of control.
---
Micro Film Commission
About this commission: Aimed at those who are either first time filmmakers or have limited experience in short filmmaking and looking to develop their skills in this area.
The final film is required to be 3 minutes in length. We will accept applications from all genres of film, including documentary, drama, animation, experimental and more.
Level Of Funding: £500
Phil Spencer House Hunting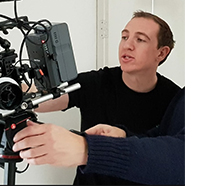 Phil Spencer is a writer/director who thrives on fusing the poetry of words with the visuals of cinema. Phil's poetry has featured at workshops at RADA and in Nov 18 he wrote the ending to the Globe Theatre's performance of Shakespeare and Remembrance. Whilst going through the medical discharge process from the Royal Marines, Phil drew on his experiences in Afghanistan to write House Hunting, a short film providing and intimate look into how PTSD can manifest itself in veterans. Phil is also a member of the Soldiers' Arts Academy and performed in their Nov 18 West End run of Soldier On.
---
South West Documentary Commission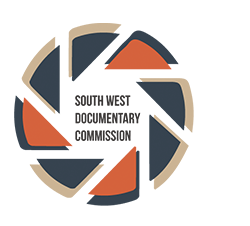 About this commission: Aimed at filmmakers looking for funding to realise a non-fiction short film project exploring any subject matter, which demonstrates originality within the documentary genre.  The final film is required to be 5 minutes in length. You may use any form production technique for delivery, such as live action, reenactment or animation.
 Level Of Funding: One award of £1000
Joe Auborn Åland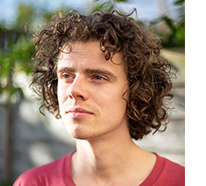 Joe Auborn is a Bristol based Filmmaker and Photographer, and a Cinematography tutor on the Screenology film degree program. Åland will be an artistic impression of the relationship between the inhabitants of the Åland islands in Finland and the population of Eurasian wolves who are returning to the archipelago for the first time in over a century.
---
2018 Film Commissions
This year we have awarded two Short Film commissions, two Micro Film commissions, one Artists Moving Image commission and one South West Animation commission.
---
Short Film Commission
About this commission: Aimed at those who have some experience in making short films previously, however are now looking for funding to take their filmmaking to a professional level and develop a career in the industry. The final film is required to be 10-12 minutes in length. We accept applications from all genres of film, including drama, documentary, animation, experimental and more.
Level Of Funding: £1500
MATTY CRAWFORD HIS ENGLAND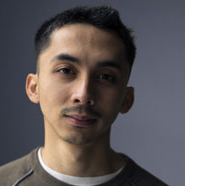 Matty Crawford is an award winning Writer/Director and 2018 Sundance Ignite Fellow. With his short films screening at BAFTA recognised festivals and collecting a number of awards such as; 'Best Director Award' at the Kodak/Nahemi Competition and a 'New Talent Award' at BFI Future Film Festival. His England explores the story of an Asian British kid as he begins to question his British identity on the day of the EU Referendum.
RIYADH HAQUE SHEAR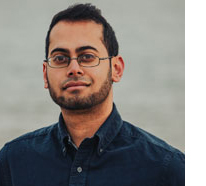 Riyadh is a Portsmouth-based freelance filmmaker focusing on narrative drama as a writer/director. Familial and romantic entanglements engage him as a filmmaker, gearing towards more candid, naturally lit scenes with a move towards socially-conscious filmmaking by incorporating gender, sex, identity, race and religion into his current work. Shear is a drama about a South Asian teen who struggles with her need to rebel when she is caught between her strict family and the man she is in love with.
Image credit: Bensalem Mitchell
---
Micro Film Commission
About this commission: Aimed at those who are new to the industry, either first time filmmakers or those with limited experience in short filmmaking and looking to develop their skills in this area. The final film is required to be 3 minutes in length. We will accept applications from all genres of film, including drama, documentary, animation, experimental and more.
Level Of Funding: £500
ANDY THATCHER WALKS OF LIFE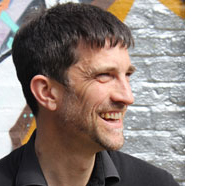 Andy Thatcher is an Exeter-based, part-time student at University of Bristol's MA in Film and TV. His photography has appeared in The Guardian, and he holds an MPhil in Creative Writing. Walks of Life is a documentary project examining the importance of place, walking and nature, especially during or following difficult times.
ALEXANDER WARN PAPER THIN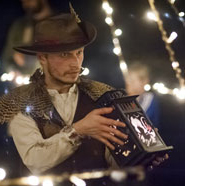 Alexander is a Plymouth based actor and long term member of outdoor theatre company Burn the Curtain. He has also worked in wide a variety of roles across other disciplines, such as visual arts and film. Paper Thin is a surreal representation of the sudden, frightening and depersonalising effects of a panic attack.
---
SOUTH WEST ANIMATION COMMISSION
About this commission: Aimed at those who are new to the industry, either first time filmmakers or those with limited experience in short filmmaking and looking to develop their skills in this area. The final film is required to be 3 minutes in length. We will accept applications from all genres of film, including drama, documentary, animation, experimental and more.
Level Of Funding: £1000
Holly Summerson Birdwatching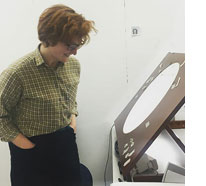 Holly is an animator from Cornwall, particularly interested in 2D and mixed-media techniques. Birdwatching will look at possessiveness, isolation and rural queer love, through the relationship of two characters and their obsession with birds. The story will be told in a combination of paint, charcoal and collage animation, with an expressive style and warm, humorous tone.
---
Artists Moving Image Commission
The 2018 Exeter Phoenix Artists Moving Image Commission aims to develop a new single screen moving image based artwork for screen, installation or online display.  We look for original and engaging ideas, whether more traditional or experimental, conceptual, narrative or abstract in form and structure. Level Of Funding: One award of £1000
Liam Jolly Amen Brother (Dum Dum Ka-h)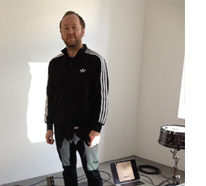 Based in Redruth, Cornwall, Liam Jolly is an artist working across installation, video, performance, painting and public intervention Whilst exploring the shifts in meaning that can take place between a fiction and reality, his works tread a fine line between these opposing concepts, employing double take and changing points of view as a mechanism to challenge our assumptions of what we are being presented with. In playfully questioning the material, mechanics and structures of when something is considered an art work and when it is not, he is making us question our perception of reality in unexpected or subversive ways. For this commission, he will be making a film that attempts to remix, into a visual score, the 'Amen Break', arguably the most sampled drum break in musical history and the corner stone of music sub genres such as Hip Hop, Drum & Bass & Jungle.
---
Short Film Commissions 2017
Read on for more information about our 2017 short film commissions. Completed films premiered at Exeter's Two Short Nights Film Festival in November 2017.
Microfilm Commissions
Owain Astles The Hardest Fight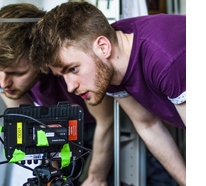 Owain is a young Exeter-based filmmaker, with experience directing short films, music videos and documentaries. Through his film work, he aims to focus on social and political issues, and the everyday struggles that people face. The Hardest Fight of my Life will deal with a young boxer's depression in the lead up to his first fight.
Charlie Coldfield Repurcussions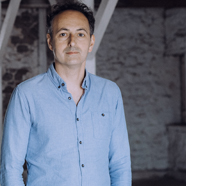 Charlie is an Exeter based actor, writer and director working in film and theatre. Ghost Note is imagined as a surreal, but funny and moving short, dealing with the pressures of those suffering from and caring for, life-changing illness. Charlie plans to illustrate this serious subject through a surreal and entertaining narrative about incessant drumming.
Devon Short Film Commissions
Scott Stevens Before I Go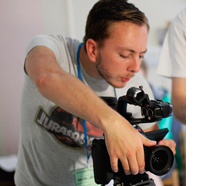 Scott is a freelance filmmaker and editor based in Exeter and has previously worked on two Phoenix commissioned films as DoP (Rocketshed and Bus Stories). In A Friend In Me, pensioner Michael Harvey finds out he doesn't have long left to live. With no family or close friends, Michael decides to reach out to a very old friend.
South West Animation Commission
Steve Whittingham Totem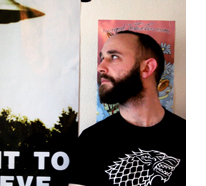 graduating from the Arts University Bournemouth in Animation Production went on to work on various projects including animation for television and is currently freelancing on an upcoming 2D animated indie video game. Totem is an experimental rotoscope animation and live action film - a modern telling of a shaman coming of age ritual.
Artists Moving Image Commission
Isobel Adderley W E F E W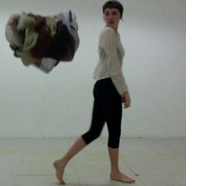 Artist Isobel Adderley is fascinated by our preconception of the body and physical space as separate and opposing forces. Isobel attempts to blur or trouble these preconceptions in her work and uses film, sculpture, live performance and music production to do so. W E F E W presents taught skin over twisted bones, quarried land, faceless, hybrid bodies. The absence of substance.
Exeter Phoenix Film Commissions 2016
In 2016 Exeter Phoenix took a new approach to its commission schemes after launching a brand new range of categories. In total, over £15,000 of support in artist fees and equipment hire was made available to filmmakers and moving image artists at all levels, to create 8 short films.
Devon Documentary Film Commissions
 Simeon Costello - Bus Stories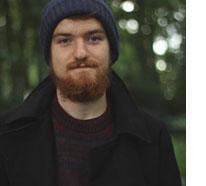 Simeon originally had the idea of his documentary not as a film but as an epic journey to travel around the UK using only local buses. He then saw the Devon Documentary Short Film Commission advertised on Exeter Phoenix's website and developed the idea from there. Simeon plans to travel from John O'Groats to Land's End in less than 4 days using only local buses. Accompanied by DOP Scott Stevens (Nowhere Place) they will be finding out along the way why people use these routes and why they are so crucial to the UK.
Devon Short Film Commissions
Luke Hagan – Lord Of The Logos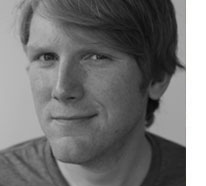 Luke is a freelance filmmaker and editor, whose career and has seen him work on a range of feature films, music videos and award winning shorts. Lord of the Logos is a documentary exploring the work of the Exeter based artist Christophe Szpajdel. With an estimated 10,000 designs to his name, exhibitions as far afield as Japan and New Zealand, and clients from across the globe, Christophe is one of the most famous logo designers you've probably never heard of.  That's because Christophe designs logos for metal bands.
Timiakindelle-Ajani and Hana Elias – Outside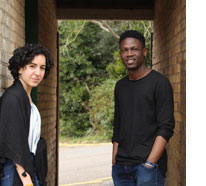 Timi Ajani and Hana Elias are a filmmaking duo who met at university where they began their collaboration in filmmaking. Experiences with fellow students and locals in Exeter provided a wealth of material for them to draw from. They aim to explore based off of shared experiences, the effect of becoming separated from yourself as a result of being made to feel foreign by your community. Realised through a light hearted telling of a comical story, where a woman who speaks very little English finds herself on a search party for a missing person in Dartmoor.
Microfilm Commissions
Rupert Green – Nightmare Of Garhblach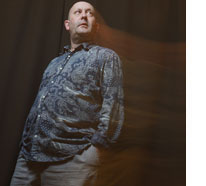 Rupert is a Devon based entertainer/film-maker who has been working with Jack for the past year making short films and promotional trailers. He has been directing or acting in short films since 2000. Speaking about his commission, Rupert Green said 'So I asked James if he knew any ghost stories and he didn't, but he said Marcus knew a really good one, so I rang Marcus and he went and asked his father who recounted this true ghost story. Once I had read the story,  I wanted to make a film with puppets but in a Japanese bunraku style and add to that a bit of stop motion exploring the processes of what will be needed to scare myself and then an audience in 3 minutes.'
Dom Lee – Rocketshed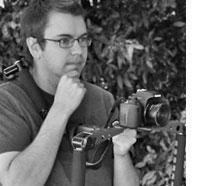 Dom has written and directed a number of short films and has been involved with many projects in the South West and beyond. In his commissioned project, Rocketshed, Six-year-old Jack and his Dad sit in their 'Rocketshed', a garden shed they've converted into a rocketship. The countdown timer ticks down. Two minutes. Not long to go now.
---
Raw Film Commissions
Bethan Highgate-Betts – Pink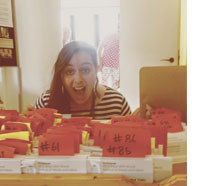 Bethan Highgate-Betts is a filmmaker and freelance artist from the South West. Pink is a film about old age and about remembering the lives we've lived. About love and the moments in time that stay with us forever. Set in both the present day United Kingdom and 1940's Iran, Pink explores the secrets of a Grandmother and a life seemingly forgotten.
 George Griffiths – The Visions In The Dark
Freshly graduated from the University of the Creative Arts with a Ba Hons in Film Production George has become infatuated with the creative process of documentary film making. The Visions in the Dark (W.T) is a short Documentary film about people who suffer from Charles Bonnet Syndrome (CBS). CBS effects 2/3 of people who go blind and manifests itself in people by superimposing vivid hallucinations over the persons vision. George intends to capture what it is like to live with CBS, what it is like to not be able to trust your vision in the already uncertain situation of turning blind and to fear that this not a symptom of blindness but a symptom of dementia. He intends to interview sufferers about what it is like to live with CBS and will grasp what it is like sensually and emotionally live with the syndrome.
Exeter Phoenix Film Commissions 2015
Applications were invited for original ideas or scripts for short films of any genre between 5-12 mins long, including documentary and animation. Each of the selected filmmakers received support in creating their project which premiered at Two Short Nights Film Festival on Fri 27 Nov 2015. The selected projects were:
Will Halfacree & Andrea Bishop Taking It On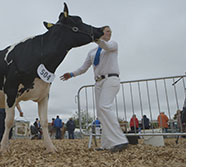 Nicola Bishop had always helped her Dad on the family farm. They shared an incredible bond through their love of animals, and became a familiar face on the agricultural showing scene. Following the sudden death of her father last year, a 23-year-old Nicola was faced with a tough decision – either give up Curscombe Farm, or take it on. This observational documentary follows one of the youngest female farmers in the country. There are highs, lows, and never a dull moment in the life of this young woman following her dream.
Hebe Sutton Sunday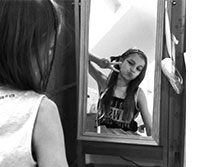 Sunday explores the lack of relationships between family members in modern day life. Following various characters as they go through their separate days, we learn how distant they all are, despite living under one roof. Yet, as the day moves on, we learn of the one last link that keeps them all together, and it is not the traditional Sunday roast dinner.
Robert Smith Pine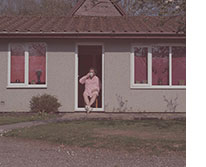 Pine is a light-hearted drama/comedy that follows the story of Elvin; a struggling door salesman who needs a to make a quick buck to relieve him from his dire financial straits. This leads him down a path filled with consequences that could change his life forever.
Amanda Whittington Jab Jab The Biggest Band You've Never Heard Of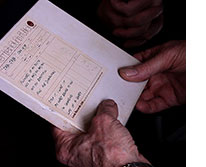 This is the story of Jab Jab, one of Britain's most successful unsigned bands of the 1970s. With their unique fusion of rock, reggae, calypso and funk music, Jab Jab were breaking boundaries. In the pre-digital era, fans were unable to access Jab Jab's music outside their live performances. Until now… Inspired by the discovery of reel-to-reel recordings, filmmaker Amanda Whittington brings the band back together and documents their story and music. Could they be the biggest band you've never heard of?
Paul Parncutt Cloaned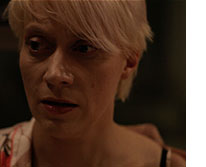 An aspiring drama student makes a desperate deal to fund her education. Three decades later an unexpected visitor reveals the true cost of her contract.
---
Exeter Phoenix Film Commissions 2014
2014 saw five filmmaking teams demonstrate diverse and interesting approaches to their short film projects. Their work debuted on the big screen at our annual Two Short Night film Festival. 'Working with Exeter Phoenix you are introduced through workshops to a positive and supportive network of filmmakers who are in the same boat. A particularly important and motivating part of the process is that you get an actual venue to showcase your film at the end and the chance to share in an experience following months of hard work'. - Richard Gosling directed Baby Bird - the winning Best Short Film Commission 2014. 'It was wonderful to premiere at the Two Short Nights Film Festival.  To get support for your production and, more importantly, a fixed deadline ahead of you is really handy for all creative.' - Nick Gordon, director Ashes, commissioned 2014 The commissioned films were:
Site Specific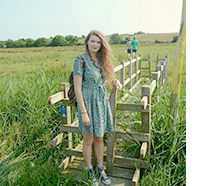 Filmmakers: Katie Beard & Lucy Green The film combined site specific performance and dance. By creating this film they offered opportunities for both students and the local community; casting from both sectors regardless of previous dance experience. Katie has a strong interest in performance making, and is particularly intrigued by site specific performance. Lucy was a drama student from the University of Exeter, and this was her first opportunity to make a short film.
SEEING RED
Filmmaker: Luke Jeffery Straight-laced wedding photographer Drake Dalton is prescribed an experimental new drug for his colour blindness and soon begins to experience some unexpected side effects. Luke studied film at Falmouth University and since graduating has been involved in a variety of film and theatre projects across the South West. He currently works as a freelance writer/director and runs the Devon based production company Wandering Tiger.
Ashes
Filmmaker: Nick Gordon Ashes is about two estranged brothers, reluctantly travelling together to their Cornish hometown to dispose of their father's ashes. Nick Gordon has worked freelance in video production and audio recording for over 10 years. He has directed a variety of product commercials and music videos, and also specialises in motion graphics and animation. Between projects, Nick also directs short fiction films and visual shorts.
The Exam
Filmmakers: Simon Lex & Chris Jones A film in which someone is summoned to sit an exam. Following two successful 48 Hour Film entries to the Two Short Nights Film Festival, Simon's  interest in filmmaking led him to apply for the Exeter Phoenix commission. Chris is a very experienced cinematographer, working on award-winning films all over the world. In 2007 Chris was awarded a Short Film Bursary for his film Small Change, which went on to win the Two Short Nights Film Festival audience award.
Baby Bird
Filmmaker: Richard Gosling Baby Bird is the story of eight-year-old Arthur and his attempt to nurture the abandoned bird eggs he has discovered. Graduating with a 1st class Degree in Animation from the Arts University Bournemouth Richard now makes short films.
---
Crowd Funder Short Film Commission 2014
Exeter Phoenix invited applications for the development of a short film project open to filmmakers from Devon or Cornwall. The selected film was:
PENNY FOR THEM
Filmmakers: Paul & Tanya Morel of Oddbodies An uptight English businessman is troubled by reoccurring nightmares of endlessly running for his life. Paul and Tanya Morel are two of the founder members of Oddbodies, an independent production company specialising in creating original and compelling new work for film, theatre and visual arts.
Previous Years' Commissions
Click on the relevant year for details of the film projects we commissioned. Commissions in 2012 Commissions in 2011 Commissions in 2010 Commissions in 2009 Commissions in 2008 Commissions in 2007 Commissions in 2006 Commissions in 2005