Café Bar Temporary Closure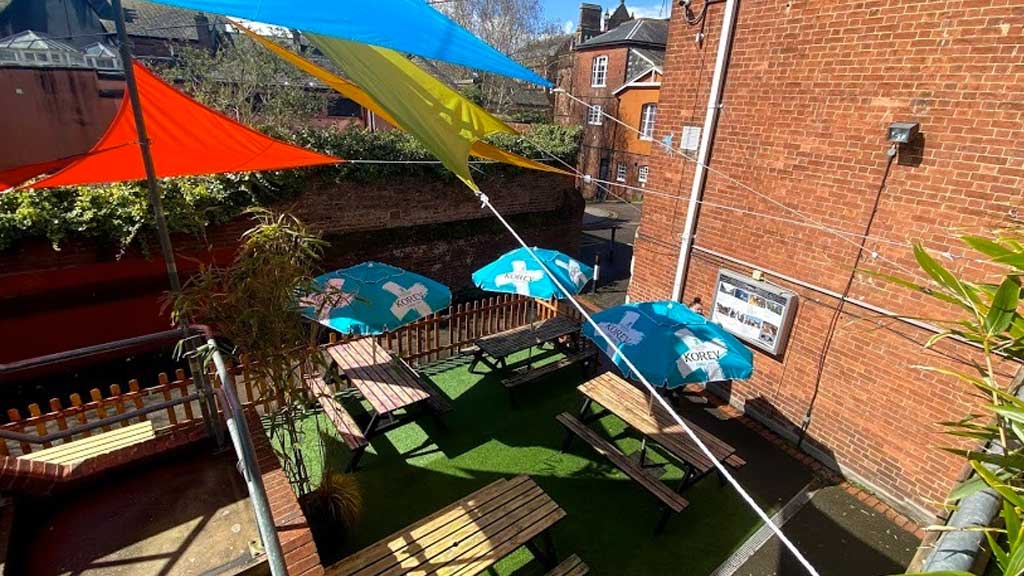 Café Bar temporary closure
---
Wed 28 Jul update
This week we are still unfortunately unable to offer full service at the Café Bar until our whole team is back with us, but we are still able to offer some temporary hours for the next few days.
Although the kitchen will not be open, the bar will be open serving drinks from:
3pm – 11pm | Until Fri 30 Jul

9.30am - 11pm | Sat 31 Jul

12pm – 6pm |  Sun 1 Aug
We then aim to be open for our usual hours next week with the kitchen reopening on Tue 3 Aug.
---
Wed 21 Jul Update
See below for an update from our Café Bar team and some additional updates about upcoming events. Please note that Exeter Phoenix will be completely closed on Sun 25 Jul, with the Café Bar remaining closed from Wed 21 Jul to Wed 28 Jul.
---
Dear Customers,
Here at the Phoenix Café Bar, we have been open as much as we have been able to, ever since the lifting of lockdown last Summer.
Unfortunately this week between staff shortages and NHS Track and Trace pings, we have taken the decision to close the bar until Wed 28 Jul. This wasn't an easy decision to make, but in the end it was the only one possible.
All other events in the building will carry on as normal, and there will be hot and cold drinks available with an honesty box for those customers attending. We will all be here to see you on the other side so keep safe and keep cool folks.
With Love,
The Café Bar Team
---
In addition to this temporary Café Bar closure, we also have some updates about upcoming events.
Flo & Joan due to take place for Tue 27 Jul has been rescheduled, ticket holders will be contacted about a new date when information is available.
Exeter Phoenix will be closed on Sun 25 Jul. All other events including film screenings, workshops and art exhibitions are scheduled to take place as normal (excluding the building's closure on Sun 25 Jul).