Big Screen In The Park Is Four Weeks Away!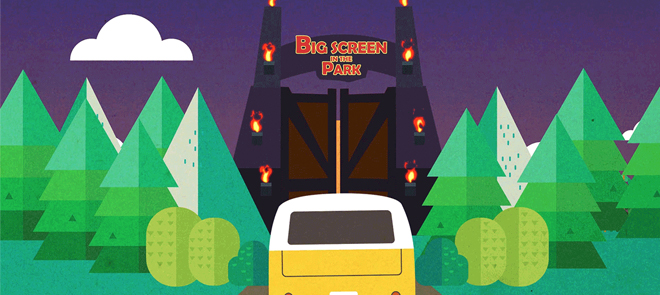 Big Screen In The Park Is Four Weeks Away!
There are four weeks to go until we kick off Big Screen In The Park so here are four reasons as to why you should come along for a rare cinematic celebration this August.
---
Our selection of films is incredible! Want something to sing along to on a hot Summer's night? Boom, you've got Bohemian Rhapsody. Family fun with a prehistoric edge? Duh, Jurassic Park! Wanting something with some indie flair? We're sure Little Miss Sunshine or Pan's Labyrinth will do ya' right!
Turn this unique outdoor film experience into a premier evening with the option of deckchairs and picnics to add a little bit of cinematic je ne sais quoi.
Alongside the screenings we will be hosting a cacophony of cinematic stupidity including Drag Queen Bingo, Analogue Karaoke and Fancy Dress so you can live out your Freddie Mercury or Frank-N-Furter fantasies!
We've been hosting Exeter's favourite outdoor cinema event for over two decades and have been picked as 'one of the best outdoor cinemas' by The Guardian, so you know you're in safe hands with us and guaranteed an unforgettable evening of movie magic.
---
As we countdown the days we'll be posting more about Big Screen In The Park over on the Facebook event (including giveaways!). Stay up to date here >>
---
FLASH SALE!
From 12pm Fri 5 Jul – 9am Mon 8 Jul we're having a flash sale of 2 Big Screen tickets for £12! If you don't want to miss out on this deal act fast and pick up your tickets here >>