A New Look For Exeter Phoenix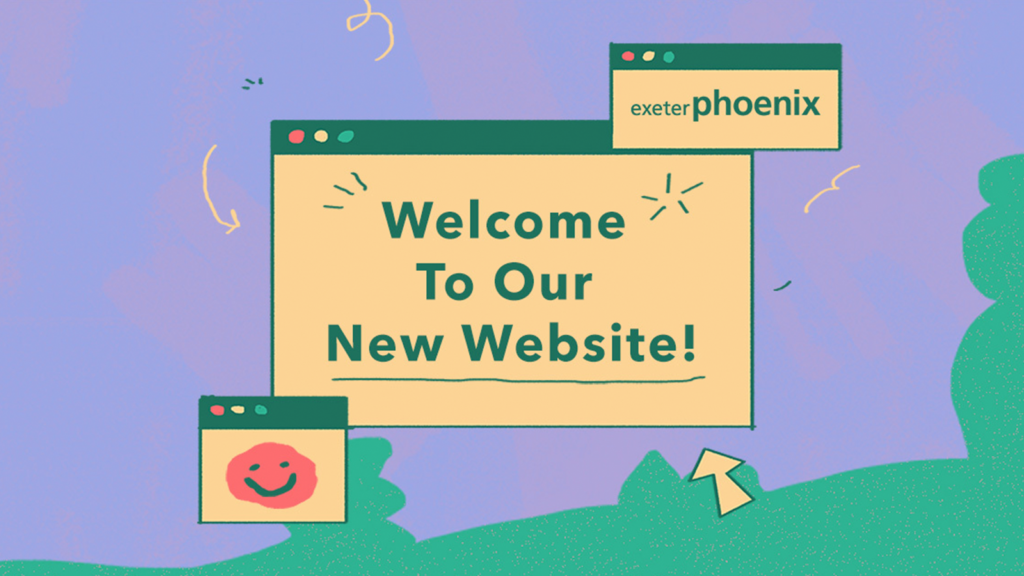 EXETER PHOENIX'S NEW WEBSITE
It's been over a year in the making, but we are delighted to share the new and improved Exeter Phoenix website! We've been working away at this over lockdown with the fantastic folks at Web Wise Media to bring you a smoother and more enjoyable experience when visiting us online.
---
There are three main areas of the website for you to explore and get to know us better:
What's on – find out about the cultural goings on taking place under our roof. From crafting to cinema, gigs to galleries, comedy to courses, explore our programme.
About us – learn more about what we do and how we do it. Meet the team, get in touch and find out how you can support the arts in Exeter.
Get involved – delve into Exeter's creative scene. Read about creative news and opportunities, find out more about joining our army of volunteer stewards, learn about the work we do to support artists, and read about current creative projects.
---
We'd love to hear what you think about the new site! You can let us know by sending a message via our website's contact form.
---
The new website also showcases lots of work of our new in-house designer/illustrator extraordinaire Darren Shaddick. Be sure to check out more of his work over on his Instagram.
Thanks again to Web Wise Media for all that they've done for us this past year!