Zappatika: The Music Of Frank Zappa
Category
Other Information
standing
Book Now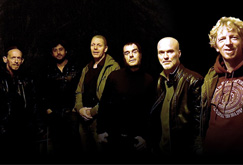 Zappatika: The Music Of Frank Zappa
*A note on transaction fees
A small £1.50 fee is added to each transaction. This covers the cost of getting your tickets booked, that's everything from the booking software to card charges. We don't charge this to make a profit.
Zappatika: The Music Of Frank Zappa
Dutch-based Zappatika are leading exponents of the challenging music of Frank Zappa who regularly play with a range of Zappa alumni to help keep the great man's legacy.
Expect stimulating re-interpretations of classic tracks rather than slavish copies, with on-stage antics, improvised sections and a sprinkling of Zappatika's own Zappa-inspired material. Prepare to be zapped by numbers such as My Guitar Wants to Kill Your Moma, Kozmic Debris, The Torture Never Stops, Filthy Habits, Wonderful Wino, I am the Slime, Eat That Question, Zoot Allures, Black Napkins, Andy, Why does it Hurt when I Pee?, Little Miss Pinky, Camarillo Brillo, Whipping Post, Muffin Man and much more besides.
Venue: Exeter Phoenix