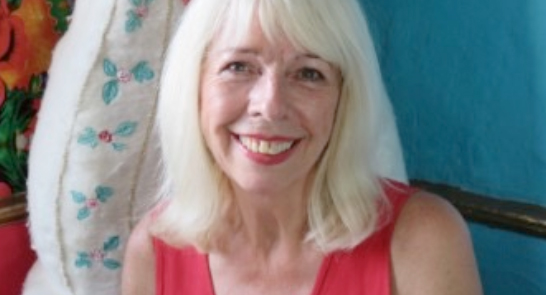 Talking Poetry
*A note on transaction fees
A small £1.50 fee is added to each transaction. This covers the cost of getting your tickets booked, that's everything from the booking software to card charges. We don't charge this to make a profit.
Exeter Poetry Festival
Talking Poetry
A poetry reading workshop led by Chrissy Banks.
The voices of poetry today are diverse, dynamic and sometimes perplexing. This workshop offers readers of poetry an opportunity to consider examples of the work of some of our festival poets with particular reference to voice and form. It is suitable both for those wishing to gain a greater understanding of how to engage with contemporary poetry and for the more experienced reader. As readers we will find our own responses to these poems and the voices that speak from them. This is not a writing workshop, though it may give rise to new poems of your own and prompts arising from our reading may be given.
Chrissy Banks lives in Exeter. Her poems have been published widely in magazines and anthologies. A collection, Days of Fire and Flood, was published by original plus in 2005. She has recently written poems for the Trios project with photographers, poets and painters, forming a touring exhibition in 2017. This year she was shortlisted in the Poetry Business Pamphlet Competition and won second prize in the Wordsworth Trust Single Poem Competition.
Venue: Cowick Room, Exeter Community Centre