So Long, My Son (12A)
Thu 01 Jan 1970 - Thu 01 Jan 1970
Category
Other Information
Subtitled
Book Now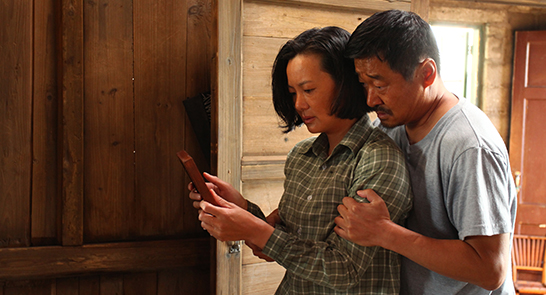 So Long, My Son (12A)
*Subject to a £1.50 ticketing system charge. We don't charge this to make a profit. Find out more >>
So Long, My Son (12A)
(Dì jiu tian cháng)
Dir. Wang Xiaoshuai
2019 | 185 mins | China
Chinese with English subtitles
SHOWING TIMES:
Sat 11 Jan: 4pm

Sun 12 Jan: 2pm

Mon 13 Jan: 7pm + Special Introduction

Thu 16 Jan: 7pm
---
Ticket Prices:
£8* – Standard
£5* – Student / Under 25
£5* – Screenings Before 5pm (Excluding Sunday screenings)
£21* – 3 film tickets for £21
---
Pioneering director Wang Xiaoshuai (Beijing Bicycle, Shanghai Dreams) returns with this magnificent, wrenching drama- an epic family saga spanning the tail-end of the 20th century in China and charting the collective damage, trauma and emotional history of the country's one-child policy and the Cultural Revolution.
An ordinary couple struggle to cope with the forces affecting their lives when their only son drowns tragically at a reservoir. The grieving parents never quite recover despite leaving leaving their old lives behind in search of peace. Moving between past and present and told with considerable emotional power, So Long My Son highlights how the lives of individuals were caught up in the gears of a society in the throes of constant dramatic change.
---
On Mon 13 Jan there will be a special introduction by Ting Guo, senior lecturer in Translation at University of Exeter before the screening.
---
---
VENUE: EXETER PHOENIX, STUDIO 74