Simon Ripley
Print In Colour
Thu 01 Jan 1970 - Thu 01 Jan 1970
Category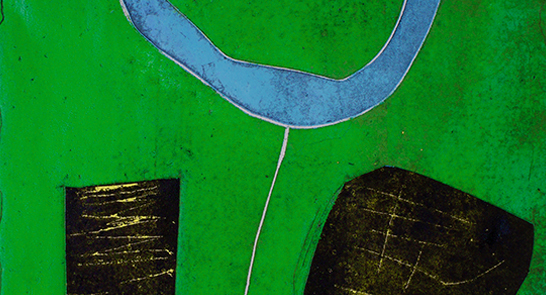 Simon Ripley
DOUBLE ELEPHANT GALLERY
Simon Ripley | Print In Colour
Simon Ripley's work is all about the experience of colour, layered onto Japanese papers in these relief print monotypes. They are very much about the process of printmaking – each piece is un-premeditated, made intuitively as a response to the physical process of printing.
---
VENUE: DOUBLE ELEPHANT GALLERY, EXETER PHOENIX
The new Double Elephant Gallery will present a programme of exhibitions that showcase critically engaged contemporary visual art that is grounded in printmaking practice. The gallery will also provide an accessible platform for the public to see and purchase exciting new works of art.
Artworks are available for sale and any enquiries should be directed to our box office on 01392 667080 or by emailing us here >>