Simon Bayliss: Past-Oral
Gallery333
Thu 02 Mar 9200 - Thu 01 Jan 1970
Category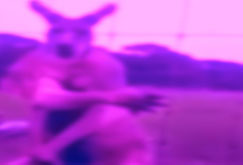 Simon Bayliss: Past-Oral
Simon Bayliss
Past-Oral
Alongside his Phoenix Gallery exhibition Kangaroo Beach, Simon Bayliss presents his 2015 neon work Past-Oral, inspired by his interest in notions of Arcadia. It reflects the artists on-going exploration of conflicting feelings and problems associated with romanticising the countryside – particularly in contemporary art – as well as the recurring motif of Arcadia within queer film, literature and painting, as a pastoral utopia away from public scrutiny.
VENUE: GALLERY333, EXETER PHOENIX
An intimate window gallery for micro-installations and sculptural interventions.