Photo Collage: Favourite Things
Cancelled
Category
Other Information
Cancelled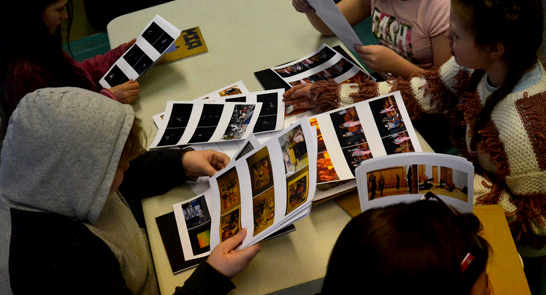 Photo Collage: Favourite Things
*A note on transaction fees
A small £1.50 fee is added to each transaction. This covers the cost of getting your tickets booked, that's everything from the booking software to card charges. We don't charge this to make a profit.
Photo Collage: Favourite Things
Create your own photo collage made up of all your favourite things in this workshop for 7 – 11 years. With support from the Fotonow staff, explore digital image-making, creative still life photography and photo montage techniques. Represent yourself through, hobbies, objects from home, special places – anything you like!
Bring in your own objects from home to photograph, postcards, magazines and any other media. You'll also be able to download and print images from the web to use to build your very own photo collage – which you will be able to print out and take home with you.
All other materials provided. The workshop runs from 10am – 4pm, there will be a dedicated half an hour lunch break, please bring along a packed lunch. Parents welcome to stay to help younger children and join in the fun.
Fotonow
Fotonow CIC is a Plymouth based social enterprise exploring visual culture as a means to stimulate social change. The staff team at Fotonow are all experienced media practitioners and educators who are passionate in developing creative opportunities and facilitating socially motivated creative projects across the South West of England.
Venue: Exeter Phoenix
---
Are you a young person working towards your Arts Award?
Did you know that by attending this event you can gain valuable material towards your portfolio? Click here to find out more.