This event has passed.
Mozambique's Forgotten Sky-Islands
Intrepid Explorers
Category
Book Now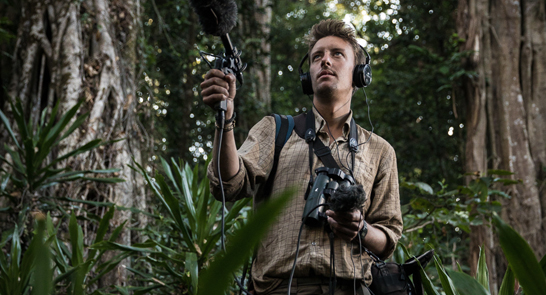 Mozambique's Forgotten Sky-Islands
Intrepid Explorers
Exeter Intrepid Explorer's talks are in partnership with University of Exeter Global Systems Institute and are held on the last Thursday of each month. Have a drink and listen to some tales behind field research and expeditions.
Speaker: Sam Jones
Sam Jones is an ornithologist studying the behaviour and physiology of tropical montane songbirds in the cloud forests of Honduras, Central America. His work focuses on the tropics, where he has investigated the world's rarest birds and leading ornithological work on biodiversity assessment expeditions.
Mozambique's forgotten 'sky-islands'
Until recent years, the mountains of northern Mozambique- isolated mountain 'archipelagos' that lie adjacent to the main highlands of eastern Africa remained relatively unknown in terms of biology. Owing to their remoteness and civil war, they have only recently been explored. These so called 'sky islands' harbour lush evergreen rainforests at high altitudes, differing from the surrounding lowlands. As a result, they are of unique biological value with large numbers of endemic species.
In the Niassa province, the 'Njesi Plateau' has seen virtually no scientific study, so its forests are little known. In November 2017, Sam Jones' team set about to understand its biological value. They discovered the presence of large numbers of highly range-restricted species and several new species to science. There was work on the rare Mozambican Tailorbird, a bird known to inhabit the area but that few people had seen prior to the visit. Sam will recount the tale of the expedition, its findings, and the unique value of the country's mountains, also highlighting how much there is still to learn in this vast and fascinating region.
Ticket Information
Please note that this is a free event, but advance booking is recommended to avoid disappointment. Entry will only be permitted on the door if not all tickets have been booked and collected.
Venue: The Workshop, Exeter Phoenix