Monmouth: The West Country Rebellion
Burnt Out Theatre
Category
Book Now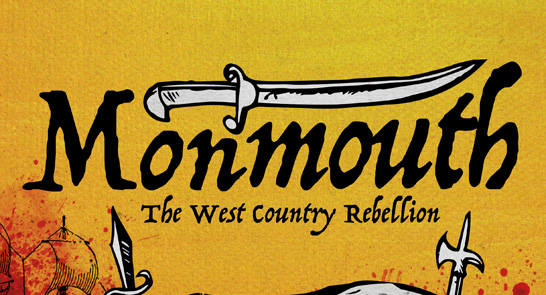 Monmouth: The West Country Rebellion
*A note on transaction fees
A small £1.50 fee is added to each transaction. This covers the cost of getting your tickets booked, that's everything from the booking software to card charges. We don't charge this to make a profit.
Burnt Out Theatre
Monmouth: The West Country Rebellion
+ Q&A
une 11th 1685. The Duke of Monmouth lands at Lyme Regis with 83 men to raise a Protestant army against James II, and begin what was to be England's last rebellion against the Crown. Five weeks later and with a 3000-strong army swelled by dissenting men and women from Dorset, Devon and Somerset, Monmouth prepared to fight the last ever pitched battle on English soil, and the first step towards modern democracy.
This epic history of Dorset, Devon and Somerset, told through the eyes of Alice who joins the rebellion as a young girl, is performed by a 20-strong cast of South West actors, singers and musicians, with original live music and film projection.
Developed at the Marine Theatre Lyme Regis, this brand new play was created by the team behind The Tempest of Lyme Writer Andrew Rattenbury (The Golden Hour, Doc Martin, The Postman Always Rings Twice) and Director Clemmie Reynolds (BurntOut Theatre's Muscovado; Winner Alfred Fagon Audience Award 2015.)
Supported using public funding by Arts Council England. Supported by the Marine Theatre, Lyme Regis and West Dorset District Council.
'Balanced and cleverly paced to ensure that what could have been a stodgy dollop of history was extremely lively and fun, while not in any way diminishing the seriousness of the subject matter… another fine achievement from the pen of Andrew Rattenbury, and the direction of Clemmie Reynolds.'
BRIDPORT REVIEW
'The excitement and terror of these times… are vividly brought to life by an exceptional company'
FINE TIMES RECORDER
'A superb script that makes light work of the historical exposition describing events through the memories of the 70-year-old Alice Hawkier who as a ballsy 18-year-old had posed as a boy and found herself recruited as Monmouth's valet. The action was superbly staged with back projection connecting it to modern Lyme and current affairs; while the use of music to conjure period atmosphere and aural descriptions was both inventive and extremely effective.'
NICK CHURCHILL, DORSET LIFE
Venue: Voodoo Lounge, Exeter Phoenix