Krafty Kuts and A.Skillz
Category
Other Information
18+ | Standing
Book Now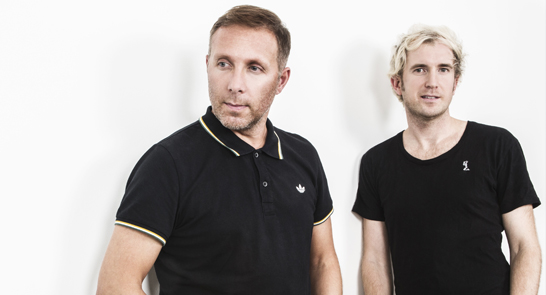 Krafty Kuts and A.Skillz
*Please note that there is a £1.50 fee per transaction

BEATZ & BOBZ PRESENT
THE FIRST TIME IN EXETER ON THE SAME NIGHT TWO OF THE BIGGEST NAMES ON THE BASS MUSIC SCENE
KRAFTY KUTS AND A.SKILLZ
With support
Krafty Kuts, real name Martin Reeves, is the multi-award winning DJ/producer and the undisputed King of breaks. Acclaimed in the UK, adored in Australia, admired in North America, Krafty is a living legend of electronic music. His multi-genre sets, dexterity on the decks and dedication to dancefloor hedonism have earned him hierarchy status in every genre of electronic music. From humble beginnings, Krafty Kuts is now one of the big players on the world's club scene. An enviable career which boasts accolades ranging from eight times Breakspoll Winner, Best International DJ and Best Single of the Year by DJ Mag, and DJing alongside The Prodigy, Fatboy Slim and even the Rolling Stones. Brighton based Krafty Kuts developed his passion for DJ'ing in the late 1980's after winning a DJ competition at aged 12. Martin then opened his own record shop, through which he identified a sound for his DJ style, a hip hop funk infusion of up-tempo beats.
A.Skillz is a true party rocker behind the turntables, captivating crowds with his ability to embrace all aspects of music that he takes inspiration from and mash them up into a unique cocktail infused with his own signature flavour of funk. His fierce production skills and turntable dexterity has won him prime time slots touring across the globe. From spinning on the slopes, grooving the night away at various festivals and raising the roof at nightclubs all over the world.
A.Skillz' talent as a producer were first recognised by London Breakbeat label Fingerlickin Records in 2003 when he released his debut album Tricka Technology alongside long-time collaborator Krafty Kuts. He has been integral in the breaks scene ever since, picking up a handful of awards along the way including Breakspoll Best DJ 2012 and 2013.
It would be easier to list the places where he hasn't had the dance floor pumping!
Running Times
KRAFTY KUTS     12:30 – 02:00
A.SKILLZ               11:00 – 12:30
BEN & LEX           10:00 – 11:00
LEWAH                 09:00 – 10:00
VENUE: EXETER PHOENIX AUDITORIUM