Introduction to editing
Category
Price
£70* Commercial | £60* Individual
Book Now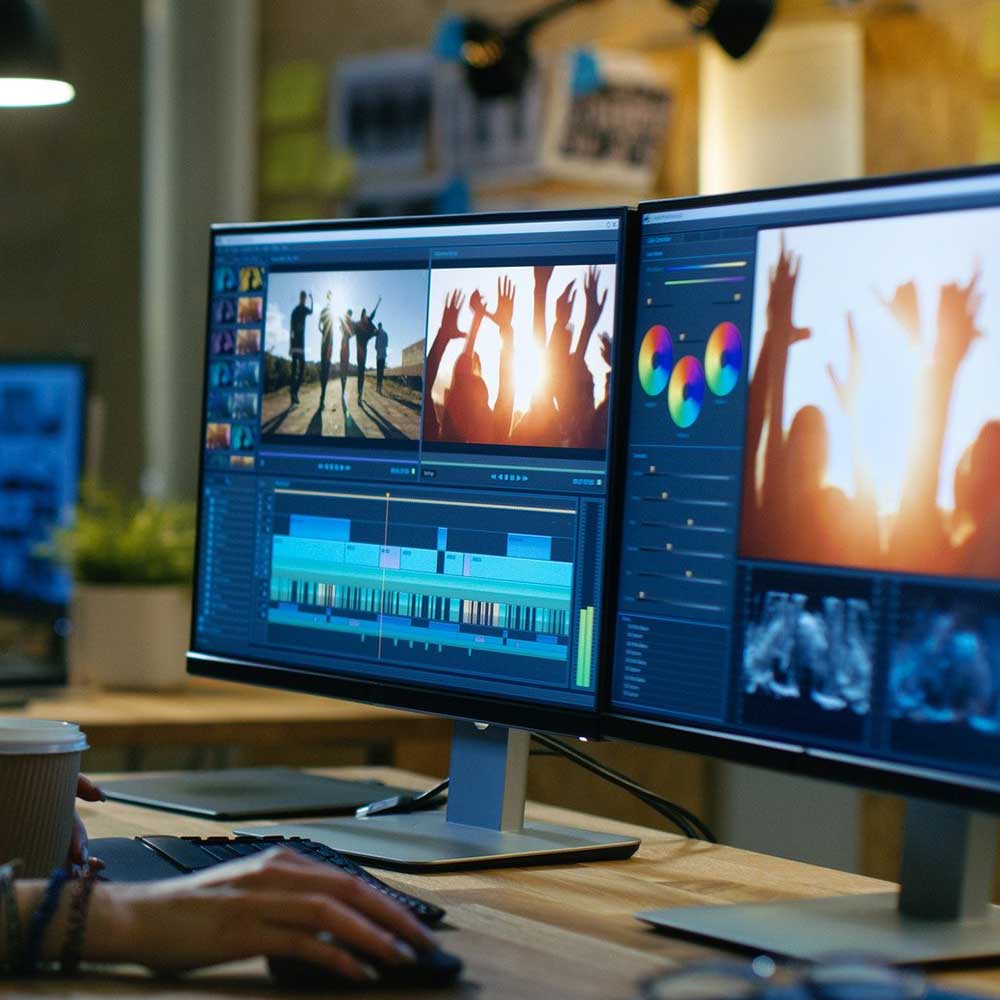 Introduction to editing
SESSION DATES:
---
Film editing is now something that anyone can do at home to a basic level, however to take it to a professional level and understand what works and what doesn't, takes the same amount of dedication and awareness as any other art form.
This course will get you started in digital editing – from the basics of file types and imports to learning to edit with story, music, rhythm, pace and performance in mind. You'll be able to hone the almost infinite possibilities of your footage to create a desired effect and a cohesive whole. Suitable for those looking to create video content for a company or filmmakers look to expand their skill set.
---
The session is taught on mac computers with Adobe Premiere Pro, however a majority of the skills taught are transferable to other platforms and software.
We offer a range of film production courses covering scriptwriting, editing and visual effects, please do take a look at the full programme of courses available.
---
Places are limited and pre-booking is required. To learn about the Covid-19 safety measures we have put in place please read the following information about your visit to Exeter Phoenix >>
---
Workshop attendees get 10% off all food and hot drinks at the Café Bar.
---
TUTOR
Ashley Thorpe is a professional filmmaking and FX editor based in Exeter.
Ashley returned to his Devon roots in 2005 and focused all his energies upon creating a series of animated short films using neglected aspects of English mythology as source material. His latest production – Borley Rectory (a Carrion Film / Glass Eye Pix NYC co-venture) starring Reece Shearsmith & Julian Sands was released in 2019. In 2015 Ashley animated the opening Lalo Schifrin scored sequence for Neil Marshall's (Game of Thrones, Westworld) and Axelle Carolyn's Saturn Award nominated Hollywood Horror feature Tales Of Halloween. Ashley regularly teaches animation, visual effects and filmmaking to a variety of age groups.
---
VENUE: EXETER PHOENIX, DIGITAL WORKSHOP
*Subject to a £1.50 ticketing system charge. We don't charge this to make a profit. Find out more