Hold On Let Go
Category
Price
£12* | £10* Concession
Book Now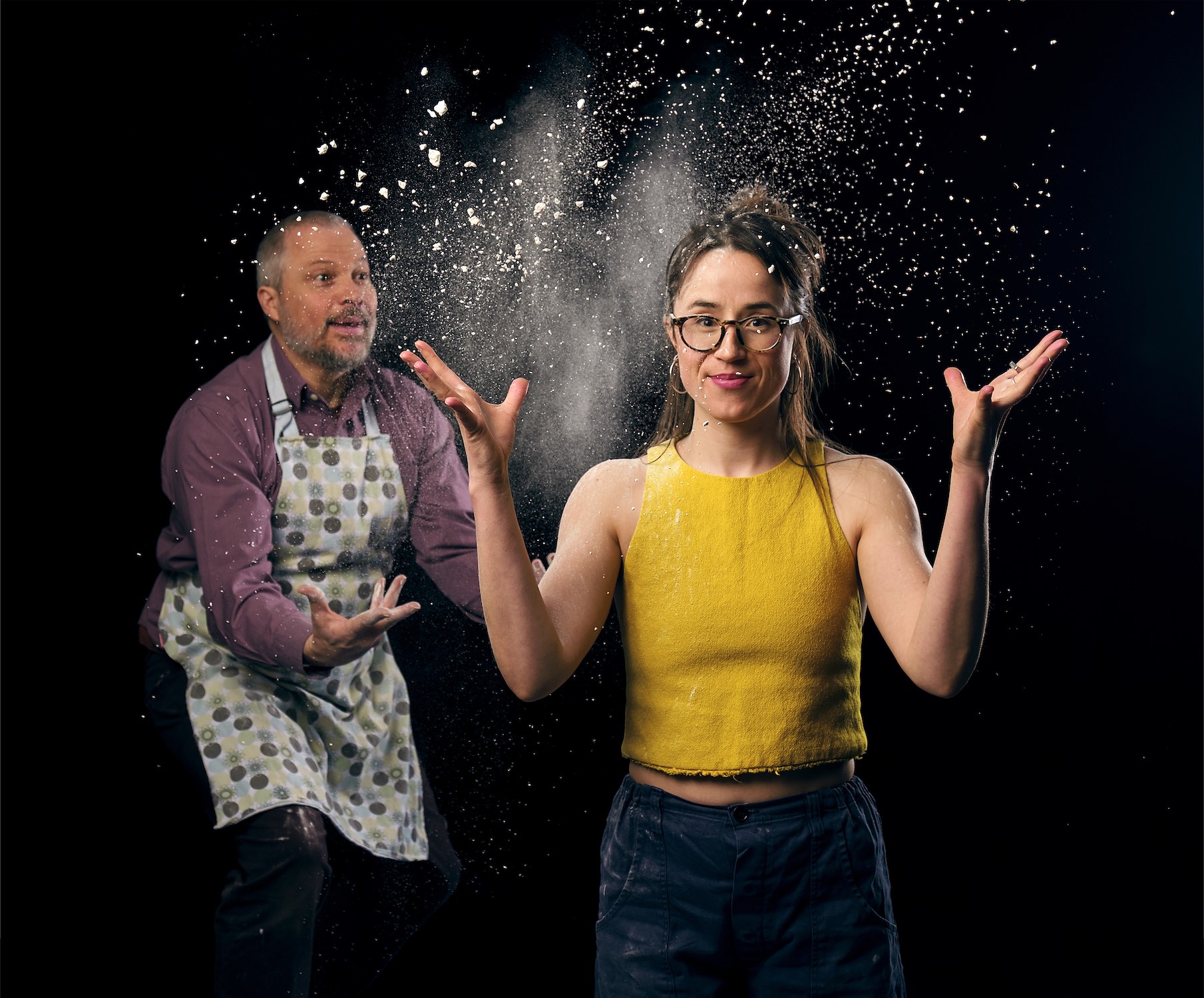 Hold On Let Go
UNFOLDING THEATRE
---
Unfolding Theatre in association with LittleMighty presents:
HOLD ON LET GO 
Alex is 56. Luca is half his age. 
Alex has an encyclopaedia in his head. Luca has one on her phone.  
Alex can't recall his mother's voice or most of the 1980s. But he can instantly bring to mind his mother's cooking and his family's stories of the Spanish Civil War.  
Luca worries that she can't remember the important stuff – things that might make the world a better place. Her journey sucks her into a black hole crammed full of everything she's ever forgotten. 
A poignant, personal meditation on the gaps in our memories, Hold On Let Go asks what we want to pass on to future generations. It's a show that bakes bread, dances on the kitchen table and wonders what is left when words are gone. 
---
★★★★ – '"Packed with clever ideas… A show to remember" 
THE SCOTSMAN
---
TICKET OFFERS
First 5 tickets: £5
Take advantage of our new early bird special! The first 5 tickets to this and other shows are just £5. The discount will be applied automatically at the last checkout screen, or call our box office on 01392 667080 to check availability.
Save £6 when you book any 3 theatre/dance shows
Explore more of our theatre and performance programme, and enjoy money off your tickets! Save £6 when you book for three shows from our performance programme. Book any three theatre or dance shows and your £6 discount will be applied automatically.
---
---
VENUE: AUDITORIUM, EXETER PHOENIX
---
*Subject to a £1.50 ticketing system charge. We don't charge this to make a profit. Find out more >>