Dementia: Personal Experiences and Cultural Representations
Category
Book Now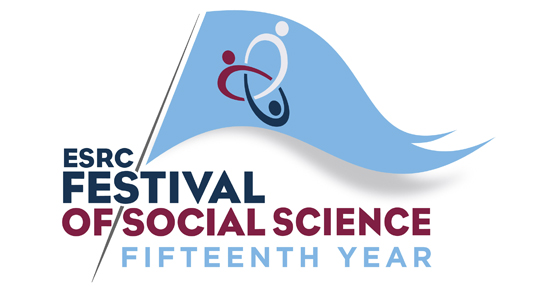 Dementia: Personal Experiences and Cultural Representations
Dementia: Personal Experiences and Cultural Representations
Join us for what promises to be a dynamic, informative and thought-provoking Festival of Social Sciences event on the topic of dementia.
Over 850,000 people have a diagnosis of dementia in the UK, yet it is a condition that is often poorly understood. In this event, Keith Oliver – author of Walk the Walk, Talk the Talk – will share his thoughts on living with Alzheimer's disease, both the difficulties and the opportunities he has faced through the course of his diagnosis.
Researcher Dr Alex Hillman will share images like those we see in films and TV (Still Alice, Elizabeth is Missing, EastEnders) to help us think more about how dementia is portrayed in popular culture and how this imagery might impact our own views, as well as the experiences of those with dementia.
Rachael Litherland from Innovations in Dementia – a charity working passionately to support human rights for people with dementia – will then facilitate lively discussion around this topic. We will focus on how we can all make a difference and promote accurate portrayals of dementia.
The event is run by members of the Centre for Research in Ageing and Cognitive Health (REACH), based at the University of Exeter, whose world-leading research on dementia and promoting better living for those with dementia was recently featured on BBC's Horizon and Panorama.
Presented as parts of ESRC Festival Of Social Sciences.
#ESRCFestival
#ExeterDementia
Venue: Studio 74, Exeter Phoenix